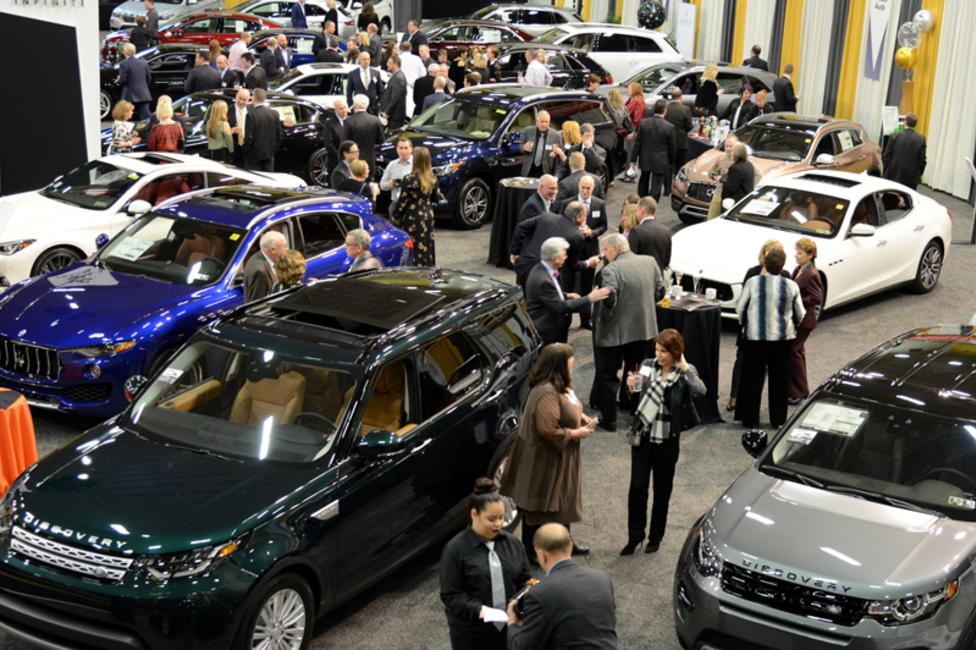 Hang around and celebrate as the Lehigh Valley Auto Show turns 21 this year with the largest show floor ever: 140,000 square feet. See the newest 2018 cars, trucks, SUVs, crossovers, vans, and cycles from 32 different manufacturers.
The show is located within four venues at Lehigh University's Goodman Campus including Stabler Athletic and Convocation Center, Rauch Field House, and Goodman Halls A and B. There are also ride and drive programs, classic cars, and an auto show marketplace on site for visitors to enjoy.
The Lehigh Valley Auto Show is held from March 22 - 25. From Thursday through Saturday, hours are 10 a.m. - 9 p.m. On Sunday, the show is open from 10 a.m. - 6 p.m. Ticket prices are as follows: adults $10, seniors (55+) and children (6-14) $7. Children ages five and under are free. Families can save on admission by purchasing a four-pack for just $25.  
And, be sure to take advantage of special offers throughout the event:
On Wednesday, March 21, the Auto Show kicks off with a public preview event from 6 - 10 p.m. This year, the event benefits Northampton Community College and Good Shepherd Rehabilitation Hospital. Tickets are $100 per person and $160 per couple including full access to the auto show floor and all food and beverages. There is free valet parking until 7 p.m.

Thursday, March 25 is Military Appreciation Day. Members of the military get in free with ID and accompanying family members are half-price up to four people.

Friday, March 26 is Health Care Appreciation Day. Anyone with a healthcare ID gets in free with accompanying family members half price up to four people.

Community Days for the Lehigh Valley Auto Show fall on both Thursday and Friday. During these days, participating organizations can partner with the Auto Show to promote their organizations and to raise money by selling tickets to the show.
Parking at the show is free. Tickets may be purchased online or on site. Additional information and online tickets are available at glvada.org.