Lehigh Valley is home to a host of higher learning institutions, 10 in all. You'll find higher education ranging from small liberal arts schools to large, prestigious universities, and state schools. Teeming with students, and their unbridled passion for life and all their future holds, Lehigh Valley is a great place to learn.
So, as you begin your journey on finding the perfect school that offers a balance of education, social life, sports, and so much more, we encourage you to check out a few of our "Can't Misses" while you're here discovering Lehigh Valley.
Yocco's "The Hot Dog King" With six locations scattered throughout Lehigh Valley, you're sure to be close to this valley legend. I know what you're thinking, "hot dogs, come on?" Trust us when we tell you this is a must. Be certain to have it with chocolate milk. You can thank us later.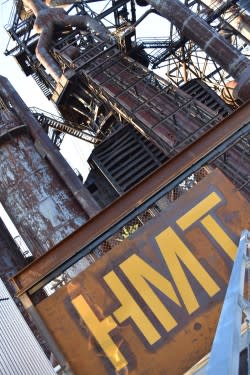 Hoover Mason Trestle Located along the base of the blast furnaces at SteelStacks, this elevated parkway allows guests to get a view of the former Bethlehem Steel plant as it has never been seen before. The one-third mile walkway not only features a chance to view the historical furnaces, but the chance to learn about what life was like as a steel worker. Many plaques dot the trestle, noting the significance of certain portions.
PEEPS & COMPANY® Yep, the store that has all things PEEP® and more is a fun, energy-filled retail experience appealing to all five senses. Shoppers will be entertained by captivating music, lights, interactive displays, and videos featuring historic and present day elements of all their favorite Just Born brands.
The Bethlehem Dairy Store Often referred to by residents as "The Cup" due to its original shape as a large milkshake cup, The Bethlehem Dairy Store features some of the best handmade ice cream in Lehigh Valley. If you are here in the fall be sure to grab a scoop of their pumpkin cheesecake flavor.
Allentown Fairgrounds Farmers Market Open year round, Thursday through Sunday; the farmers market is a site to see. From fruits, vegetables, and poultry to candy, snacks and baked goods, you can find it all under the roof of this more than 100 year old building. Make certain to try the baked chicken, potato, and roasted carrots from Dan's Bar-B-Qued Chickens.
Lehigh Valley IronPigs & Phantoms Depending on the time of your visit be certain to take in at least a few innings at Coca-Cola Park also known as Bacon U.S.A. Home of the IronPigs (Phillies triple-A affiliate), the park is filled with great food, baseball, and interesting happenings throughout the stadium.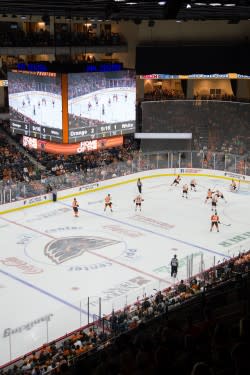 Or, if hockey is more your sport, PPL Center is home to the Phantoms (Flyers AHL affiliate). The intimate arena doesn't offer a bad seat in the house. Be sure to keep an eye out for meLVin, their furry mascot, who always seems to have himself in some type of mischief.
Crayola Experience™ The only place in the world where the magic of Crayola comes to life. You're never too old to let your creativity run free, to color outside the lines, to play, to explore, and learn. This one-of-a-kind attraction is where color, chemistry, and technology magically combine to create a colorful adventure for everyone. Be sure to get a picture with "Big Blue" the World's Largest Crayon weighing in at 1,500 lbs.
Josh Early Candies This fifth generation family business is more than 100 years old. Their master candy makers continue to use the same batch recipes developed in the early 1900s and have become the cornerstone of their candy making reputation. Using only the freshest ingredients in small handmade batches, this ensures better texture and flavor not found in mass produced chocolates. Make sure you grab a bag of nonpareils.
Main Streets Lehigh Valley is filled with thriving main street districts. Bethlehem's Main Street is probably the most notable with unique shops and restaurants including America's oldest continuously-operating book store, The Moravian Book Shop.
Allentown's Hamilton Street District is in the midst of a renaissance and is the place to be for a quick bite to eat or drink. Be certain to stop by ROAR Social House, whose décor is that of an early 1920s speakeasy.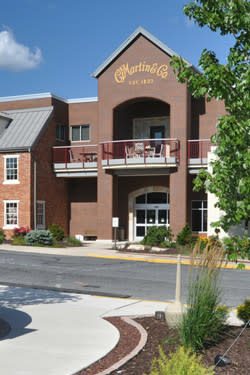 Martin Guitar Factory Tour Open daily, this quick tour allows visitors onto the factory floor, where you will follow a guitar from rough lumber to a finished product, which requires more than 300 steps to complete. You will explore the art of guitar making, from old world tools to their state-of-the-art facility showing you how their guitars come to life through the hands of their master craftsmen. You'll be amazed at all the legends that have played a Martin guitar.
Blondies Cupcakes You'd be remiss to leave Lehigh Valley without stopping by this bakery and café. Owner, Rebecca Zukowski's (Blondie) decadent treats have been featured on Food Network's reality-based competition show Cupcake Wars and are to die for.
Giacomo's Italian Market & Grille This family-owned deli and eatery will transport you to Sicily in one delightful bite of their mouthwatering foods. Known for their homemade specialties including sausage, brascioli, meatballs, sauce, soup, and much more, they have preserved the authentic old-world Italian experience with freshly made sandwiches and hot dishes daily.
Easton Baking Co. If you have never experienced tomato pie, you must. This cheese-less square pizza is absolutely fantastic. You can order it by the slice. Be certain to get more than you think, because it's addictive. Cash only at this hidden gem.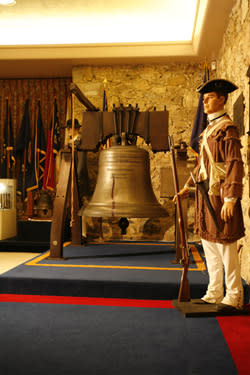 Liberty Bell Museum at Historic Zion's Church Take a quick trip to the place where America's most famous symbol of freedom found refuge during the darkest days of the American Revolution. The Liberty Bell was hidden from the British here from 1777 - 1778 to keep soldiers from melting it down to make ammunitions.
Colonial Industrial Quarter Bethlehem is rich in Moravian history. As you tour the Colonial Industrial Quarter, be certain to stop and see the Bethlehem Waterworks. This is the first municipal pumping system to provide drinking and washing water in the United States. We say thank you.
Colonial Pizza & Spaghetti House Built on family, traditions, memories, and delicious Italian food you need to stop into Colonial Pizza. One step in the door and you'll understand why. You must try their famous "upside down pizza." Yep, it's just that, cheese on the bottom and sauce on the top. Absolutely delicious.
Historic Hotel Bethlehem's 1741 on the Terrace Sunday Brunch If your visit has you in town on Sunday and you are looking for what quite possibly could be the best brunch of all time, then you need to embark on a journey to the Historic Hotel Bethlehem's 1741 on the Terrace. This brunch combines live music with a splendid buffet array and has been rated by OpenTable as one of the top brunches in the country. Reservations are suggested.