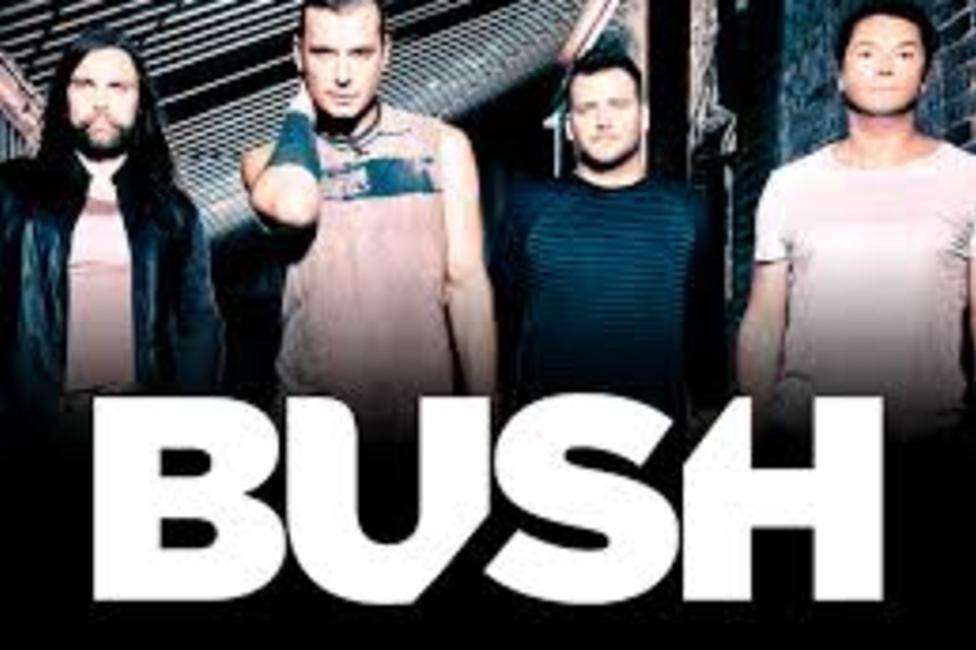 Electricity! The show that could've been.
When a concert review starts with a weather update… well, not good! Inclement weather had been threatening the Musikfest all day long yesterday. This threat was real. However, after warm up band Chevelle took the Sands Steel Stage last night, everyone in attendance felt all would be alright on this night. Chevelle was terrific… and the lightening? Nah… we're good! The lightening lightshow steadily flashing and creeping in would only enhance the atmosphere.
My reason for going to this show was to give my nephew a glimpse of what Musikfest is all about, figuring it would be a new and cool experience for a sixteen year old, while also allowing me a chance to see what I might have missed when Bush were one of the biggest bands of the '90s… maybe a stroll down memory lane for a few hours.
I was never really a huge fan of Bush, but from the first crashing chords of opening song "Everything Zen" I was already thinking… "Man, I should've caught these guys back when they were flying." Bush was the first British rock bands to break big in America after the sudden demise of Nirvana. After forming in 1992, they began to take off, adhering to the grunge formula of the time. Chart topping singles like "Glycerine," "Comedown," "Everything Zen," and "Little Things" on their successive top-selling albums "Sixteen Stone" and "Razorblade Suitcase" continued to propel Bush to superstardom.
Last night on the Sands Steel Stage, Bush was fantastic! The band's energy and excitement was evident the second they took the stage. To see an entire band having fun and enjoying themselves onstage was, well, refreshing really. With or without his guitar, songwriter and founding member Rossdale seemed to be having the most fun of anyone. He reveled in playing his music for the audience. Singing, playing, running, jumping, dancing… he communicated a sense of genuine happiness. He repeatedly engaged the audience with brief band dialogue and stories. At one point, even marveling at the history of Musikfest and Bethlehem Steel saying, "it's amazing to think people lived in the town and on the mountain and came down here to this amazing factory to work everyday. Must've been really tough. Amazing."  I have to say, for Rossdale  to acknowledge that thought and sentiment, it was a very special moment for everyone in the crowd. It did not come off as rehearsed or contrived at all. Very nice!
As they worked their way through a mix of new material and some of their biggest hits, their stage lighting and video presentation were balanced and enhancing, without being distractive and overdone - a great visual presentation. Their 2014 single "The Only Way Out," a lighter yet really good pop song segued into a run of three of their bigger hits "Insect Kin," "X-Girlfriend," and "Little Things."
Thirteen songs in, it felt like Bush was just getting started. And then… it was over. The show had to be stopped due to lightening in the area. I hate to end this review in this way, but that's exactly what suddenly happened last night. It was turning into a memorable night. Bush's biggest hits were to be performed during their encore. And then… the lights went out.