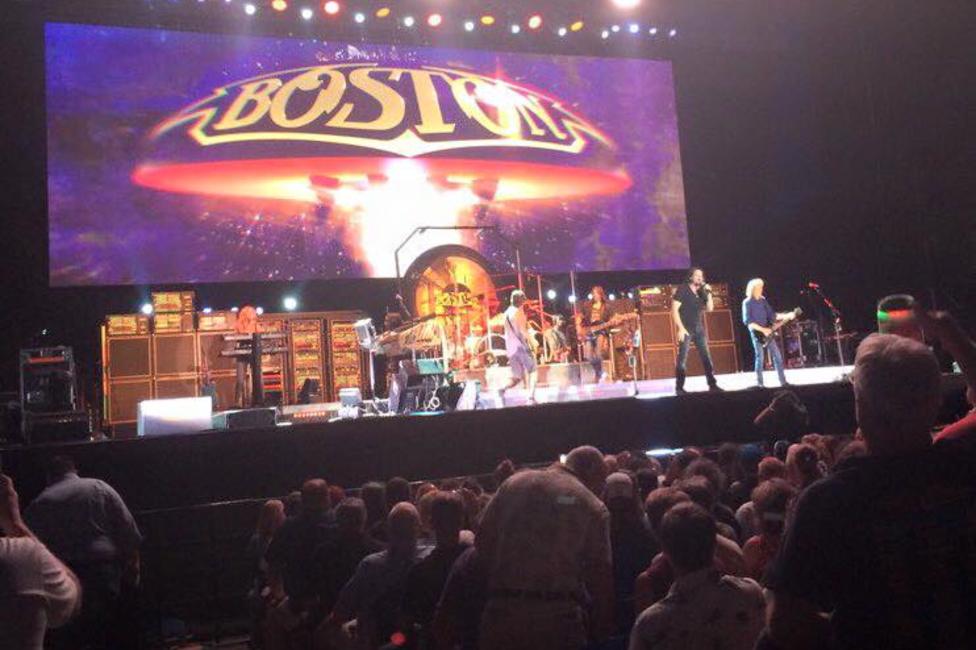 It was More Than A Feeling as the crowd scurried into the main entrance at the Sands Steel Stage on Tuesday night.  As we weaved in and out of the lines with a full mug in hand the smiles kept growing. 
Inside the gate the lines were not long and there were plenty of food and beverage options. The bathrooms were very clean with attentive ushers giving out hand sanitizer wipes. The sections were labeled clearly and there were plenty of helping hands to assist you in finding your seat.
Boston started their set with some American pride, playing the Star Spangler Banner, Boston style with sweet guitar rips and flashy images.
As the night continued they played all of the crowd favorites like "More Than A Feeling," "Long Time," "Take Me Home Tonight," and even some new stuff off their newest album. You could tell this group has been rocking together for a long time and enjoy playing and entertaining.  They definitely Took Me Home with their 40th season. In true Boston fashion, they pleased the roaring crowd with an epic encore.
The 10-day festival continues through Sunday, August 14 taking over both the North and South Side of Bethlehem. Other great headliners set to perform this week include the Avett Brothers, Lady Antebellum, and Disney star Sabrina Carpenter. For details on the lineup, including tickets for headline acts, visit musikfest.org.