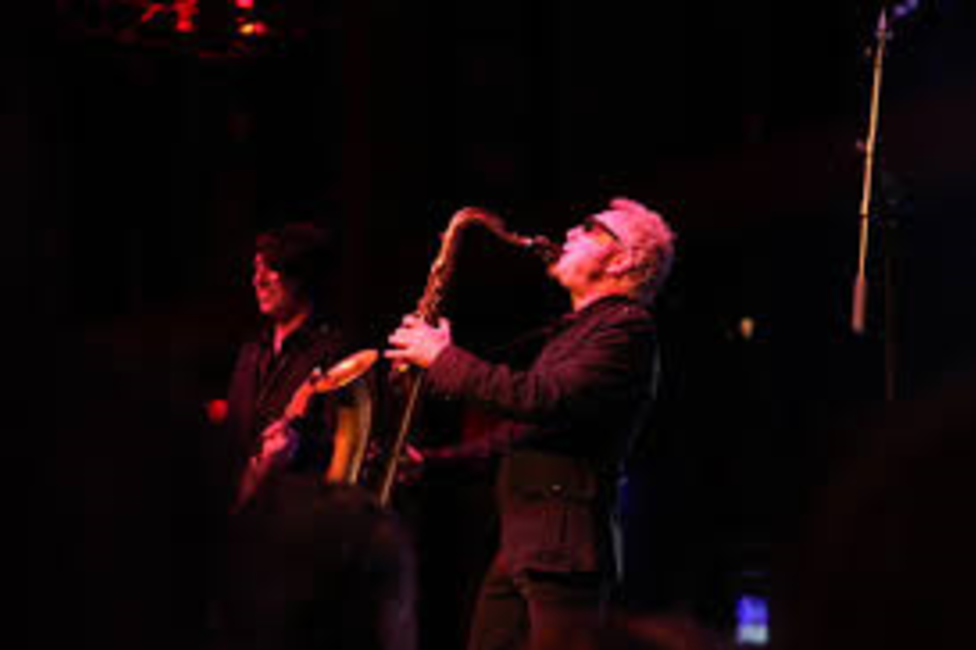 The Blast Furnace Blues Festival, sponsored by Highmark Blue Shield is once again coming to ArtsQuest Center at SteelStacks March 27 through the 29. The three day festival will feature performances by two-time GRAMMY nominee Shemekia Copeland, multiple Blues Music Award and B.B. King Entertainer of the Year winner Tommy Castro, the Heritage Blues Orchestra and John Németh & the Bo-Keys.
The Blast Furnace Blues festival offers a unique opportunity to see over 20-plus national and local blues artists.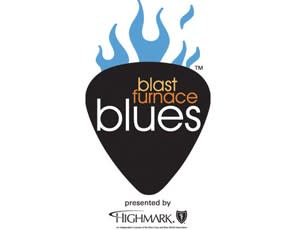 The festival will kick off March 27 with a night of blues by local favorites such as Sarah Ayers, James Supra Band, Dugan Thomas, and Friar's Point. On March 29th, attendees can also enjoy a special Blues Brunch featuring music by local blues favorites, The BC Combo. On March 28th, Blast Furnace Blues welcomes the one and only Tommy Castro, a two time winner of the coveted B.B King Entertainer of the year award. Following a set by Castro, the audience will enjoy a scorching set by John Nemeth & The Bo-Keys.
The two artists recently joined forces and The Blast Furnace Blues Festival offers a unique opportunity to see them perform together on the same stage. Headlining the festival on March 29th is vocal powerhouse Shemekia Copeland who has released seven albums which have been nominated for several blues awards. Also taking the stage is the GRAMMY-nominated Heritage Blues Orchestra.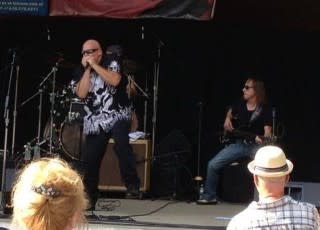 The audience will have the opportunity to experience this incredible nine-piece orchestra, which comes complete with a ripping horn section.
The three day festival offers three-day and single –day passes. If you're looking for an ultimate experience, the festival also offers a three-day VIP Package which includes admission to the entire festival, as well as Sunday Blues Brunch ticket, meet & greets with select headliners, commemorative poster, valet parking, and more. So many other performers also take the stage during this three day festival. For ticket information and line-up, go to www.artsquest.org or call 610-332-3378
FRIDAY, MARCH 27 Musikfest Cafe presented by Yuengling • 5 – 6:15pm Friar's Point • 6:45 – 8pm Mike Dugan and the Blues Mission • 8:30 – 10pm James Supra Blues Band
SATURDAY, MARCH 28 Musikfest Cafe presented by Yuengling o 1:30 – 2:30pm Edward David Anderson o 3 – 4pm Curley Taylor & Zydeco Trouble o 4:30 – 5:30pm Gaye Adegbalola o 6:00 – 7:15pm Shawn Holt & the Teardrops o 7:45 – 9:00pm Tommy Castro o 9:30 – 11:00pm John Nemeth & The Bo Keys
Blast Furnace Room o 2:15 – 3:30pm Shawn Holt & the Teardrops o 3:45 – 5pm Eric Noden & Joe Filisko o 5:30 – 6:30pm Edward David Anderson o 7:00 – 8:15pm Carolyn Wonderland o 8:45 – 10:00pm Curley Taylor & Zydeco Trouble
SUNDAY, MARCH 29 Musikfest Cafe presented by Yuengling o 11 – 1pm Blues Brunch with The BC Combo o 1:30 – 2:30pm Carolyn Wonderland o 2:45 – 3:45pm Freddie King Reunion Band o 4:15 – 5:30pm Chris O'Leary Band o 6 – 7:15pm Shemekia Copeland o 7:45 – 9pm Heritage Blues Orchestra
Blast Furnace Room o 1:15 – 2:45pm Mike Mettalia & Midnight Shift o 3:15 – 4:30pm Maria Woodford o 5 – 6:30pm Roddy Barnes o 7 – 8:15pm Freddie King Reunion Band o 8:45 – 10:00pm Craig-Thatcher-Band