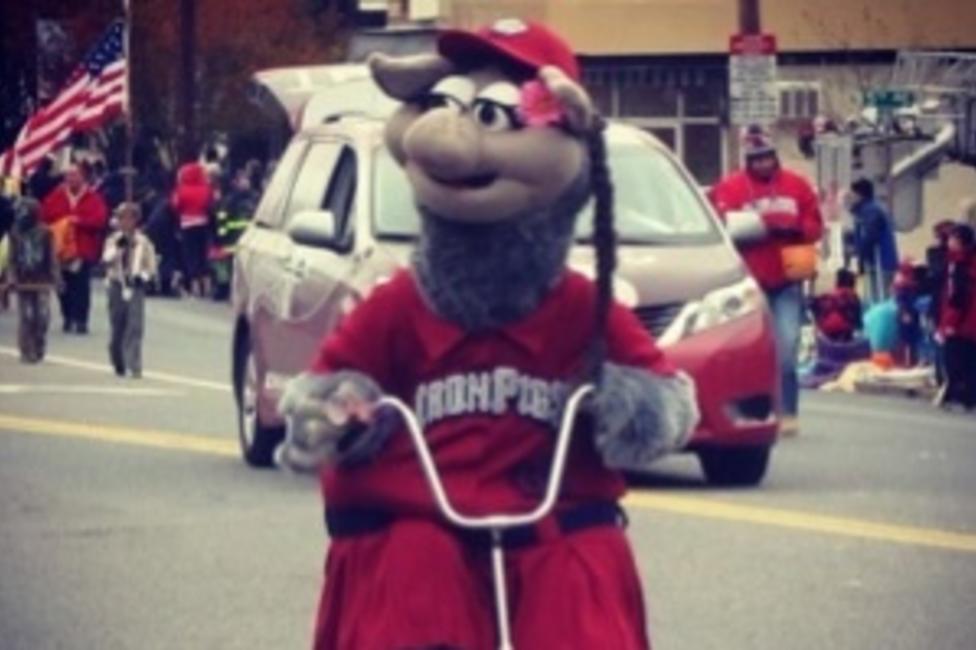 Pushed back a week due to Hurricane Sandy, Bethlehem's Halloween Parade spooked through town last weekend and its late arrival didn't keep residents from lining the route.
Both Allentown and Bethlehem were forced to push their Halloween parades back a week to November 4 after Hurricane Sandy left many without power in the area. The City of Easton was, unfortunately, forced to cancel their parade outright.
And while some Bethlehem residents may not have had their power even restored yet, they came out to Broad and Main streets last Sunday to cheer on local organizations and to get back some feeling of normalcy.
The parade itself didn't disappoint. From Mayor John Callahan and his wife to The Lehigh Valley IronPigs' mascot Fefe riding a bike, the celebration brought candy and smiles to those lining city streets. My personal favorite may have been Batman riding a Segway. Or perhaps the local Pug Club dressed up as pumpkins in their rendition of a "PUGkin patch." There were, of course, performances from local school marching bands. Local Girl Scouts also had a large representation as they continue to celebrate their 100 Year Anniversary.
While the temperature was pretty brisk (which has become unusually not the norm for the month of October in recent years) the parade was fun to watch and our congratulations go out to those who participated and organized!
Enjoy our gallery below!