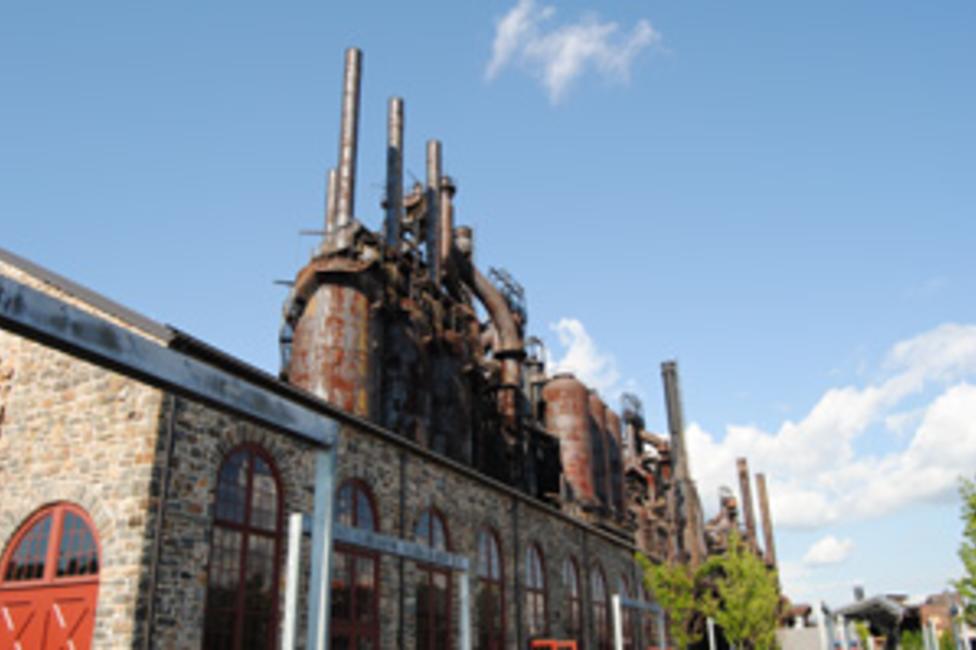 Friday afternoon, we gathered to hear people speak about what was, what is and what will be for the new Bethlehem Visitors Center at SteelStacks™ in the old Bethlehem Steel Stock House. The Stock House is the oldest building still standing on the old Bethlehem Steel complex. It is a gateway Visitors Center, meaning that we hope it will encourage people to see all that Lehigh Valley has to offer. See our gallery and a short video of the new touch screens below.
It is a very unique place, housed in the restored Bethlehem Steel Stock House, but did you know it is one of our eight Lehigh Valley Visitors Centers?
Lehigh Valley Visitor Center in Allentown
Bethlehem Visitor Center at SteelStacks™
Historic Bethlehem Welcome Center
I-78 Keystone Welcome Center at Lehigh Valley at the Delaware River Bridge Toll Plaza
Lehigh Valley Visitor Center - Allentown at America On Wheels
Lehigh Valley Visitor Center - Easton at Sigal Museum
Nazareth Area Visitor Center at Nazareth Area Chamber of Commerce
Whitehall Area Visitor Center at Whitehall Area Chamber of Commerce
For addresses, phone numbers and hours visit our website.
[gallery ids="15581,15582,15583,15584,15585"]
[youtube]http://www.youtube.com/watch?v=aD03W1qXVYI[/youtube]