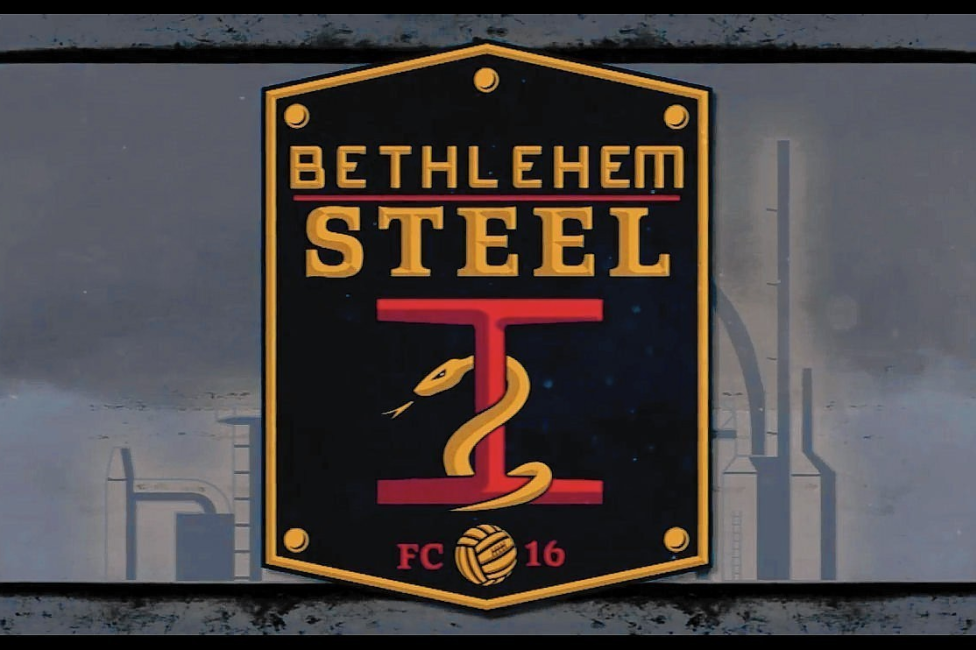 Grab your scarf and head to the pitch. An invasion is coming...
90 minutes of soccer featuring the future stars of Major League Soccer (MLS), right here in Bethlehem on the campus of Lehigh University at Goodman Stadium. It all kicks off on April 3 as the Bethlehem Steel FC celebrates its inaugural season in Lehigh Valley. Bethlehem Steel Football Club is an official affiliate of the Philadelphia Union.
Why Bethlehem Steel? Because if you're going to have a team based in Lehigh Valley, you might as well resurrect one of arguably the most winning soccer teams in US history.
The Bethlehem Steel Soccer Club was indeed financed by Bethlehem Steel, but they weren't financing a team just to be competitive. They were winners; winning the American Cup six times, the National Cup five times, which is now the U.S. Open Cup. This was also a team that would go over seas and compete with the best in Europe at the turn of the last century. That's quite a legacy for a team that only existed from 1907-1930.
And the competition? Bethlehem Steel FC will be part of the USL's Eastern Conference competing against FC Montreal, Charleston Battery, Wilmington Hammerheads FC, Charlotte Independence, Louisville City FC, Richmond Kickers, FC Cincinnati, Pittsburgh Riverhounds, Harrisburg City Islanders, New York Red Bulls II, Rochester Rhinos, Toronto FC II, and Orlando City B.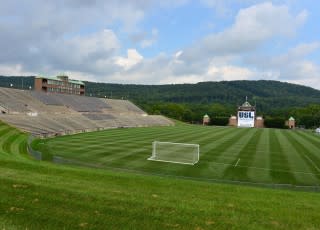 This will naturally lead to some rivalries based on geography, but I maintain that the biggest rivalry will be with Red Bulls II. Because at it's core, that's still a Philadelphia vs. New York thing, and that never gets old. Just ask the East End Army.
As the official supporters group of the Bethlehem Steel FC, the East End Army will cheer the team on from their own section, The Forge, inside Goodman Stadium at Lehigh University. Before each home game, the group will also host a tailgate in a specifically designated area of the parking lot for their members. Fans interested in joining the inaugural supporters group can register by calling 1-844-STEELFC. 
So let's talk about the actual surface of the pitch. To some this doesn't mean much, but to others, it makes a huge difference, so it is worth noting for the soccer football purists, that Goodman Stadium has natural grass. That's right, no turf, just natural grass, the way that the beautiful game was meant to played.
So when our home team manages to put one past the opposing keeper, it'll be on grass, the same as you have in your backyard. And if you're in Lehigh Valley, this team is basically playing in your backyard. So come out -- most home games are scheduled to start at either 3:00 or 4:00 pm. Tickets start at $13/game.
Home games for the inaugural season of the Bethlehem Steel FC are as follows:
April 3, 3 p.m.
April 17, 3 p.m.
April 24, 3 p.m.
May 1, 3 p.m.
May 15, 4 p.m.
June 5, 4 p.m.
July 10, 4 p.m.
July 14, 12 p.m.
July 21, 4 p.m.
July 24, 4 p.m.
July 31, 4 p.m.
August 7, 4 p.m.
September 4, 3 p.m.
September 18, 3 p.m.
September 25, 3 p.m.
Find information on single game tickets, as well as season tickets, here.