Great art does not only exist in New York, Paris, Rome, Barcelona and Glasgow, it also exists right here in Lehigh Valley at the Allentown Art Museum, which is currently displaying "Of Heaven and Earth: 500 Years of Italian Painting" from Glasgow Museums.
Great art also doesn't have to be expensive, as the Allentown Art Museum is offering free admission all summer long. Let me say that again, FREE admission to the Allentown Art Museum all summer long!
Catch up with the Italian masters, while beating the heat this summer. Did I mention the museum is air conditioned?
[caption id="attachment_19972" align="alignleft" width="320"]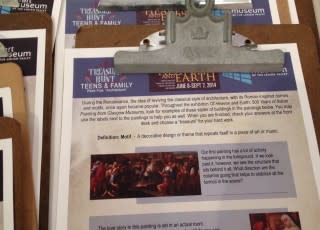 Treasure Hunts for Ages 6 -12 and Teens & Families[/caption]
Anyway, the museum has a way for you to bring the kids and have everyone have a wonderful time.
Don't believe me? Treasure hunts and scavenger hunts will keep the kids occupied as well as the children's activity area. For a bite to eat or something to drink, try the Museum's Cafe.
This is the only east coast location for "Of Heaven and Earth," so bring the kids and relax with 40 breathtaking works from great artists like Giovanni Bellini, Sandro Botticelli, Domenichino, Francesco Guardi, Salvator Rosa, and Titian.
[caption id="attachment_19976" align="alignright" width="320"]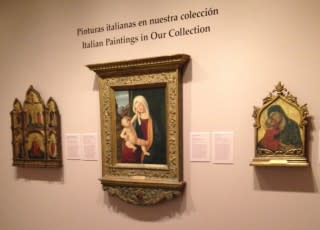 Italian Paintings at The Allentown Art Museum[/caption]
Annunciation, Death of Cleopatra, Salome, and many more. Experience 500 years of Italian paintings. And don't forget to pick up a stamp for your free Passport to art, where you can qualify to win prizes by collecting stamps throughout the summer.
When you prepare to enter the exhibit, you are welcomed by a timeline of the master works of 500 years of masterpieces and as you enter the stairway to the second floor you are welcomed by Michael the Archangel.
If you're interested in a tour, they are provided Fridays at 2 p.m. and Sundays at 2 p.m., sometimes 2:30 p.m., as well, if there is a large crowd.
Seriously, free admission to see the great Italian masterpieces, keeping the kids occupied with a treasure hunt and getting out of the summer heat... That's family value at it's best!