To get a dose of culture, you don't have to travel to New York City. We're lucky to have some of the region's most outstanding arts & cultural venues right here in our own backyard.
Whether you're looking for theatre, dance, film, visual, or beyond, you're certain to find a place that focuses on your interests.
In Easton, you'll find the State Theatre Center for the Arts. This venue features major national tours of Broadway musicals, exciting special acts, and timeless concerts. The State Theatre Center for the Arts is also home to The Freddy Awards. Held annually in May, the Freddy awards highlight local high school theatre productions in a Tony awards-type fashion. This program affects thousands of students, and inspires countless more. Each year, the award-winning Freddy Awards are televised as one of the biggest events in Lehigh Valley.
For a smaller, but equally exciting, venue, head to Touchstone Theatre. Nestled on the south side of Bethlehem, Touchstone highlights many opportunities for those who wish to create their own works, including the annual Young Playwrights Festival. A not-to-be-missed event, Christmas City Follies takes the stage each December. This traditional variety show is a playful and sweet point of the holiday season.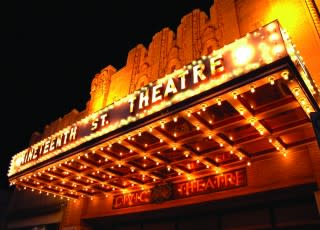 The beautiful Nineteenth Street Theatre is home to Civic Theatre of Allentown. With a number of community productions performed each year, patrons have access to many well-known plays and musical performed by talented local artists. In addition to live theatre, Civic also hosts film screenings, educational courses, and more.
Throughout the year, you can also catch traveling shows at many colleges and universities in the area.
Zoellner Arts Center at Lehigh University plays host to many types of productions; from Broadway musicals, to orchestral performances, to professional full-length ballets. The large Baker Hall within the facility can accommodate over 900 patrons for a performance. Lehigh University choral and jazz ensembles also call the Zoellner Arts Center home.
Local colleges DeSales University and Muhlenberg College produce outstanding, professional-quality works throughout the year. Both locations offer a variety of productions in music, theatre, dance, and more. In the summer months, you'll find two professional residencies at these campuses.
The Pennsylvania Shakespeare Festival calls DeSales University home. Don't be fooled, there is a lot more than just Shakespeare happening here. Varieties of shows range from traditional Shakespearean pieces, to musicals of classic and modern varieties, to plays of all shapes & sizes. Two children's productions are also produced annually, which are sure to delight audiences of any age. The Pennsylvania Shakespeare Festival is held annually from late May through early August.
On the campus of Muhlenberg College, you'll find Summer Music Theatre in residence from June through July. Each year, two musicals are professionally produced and performed in the two larger theatres of the College. In addition, a children's production is presented in the smaller Black Box Theatre.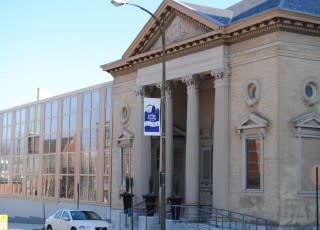 If visual art is more your thing, then head to the Allentown Art Museum of the Lehigh Valley. Nestled in downtown Allentown, this spacious museum offers a wide variety of collections. Permanent collections include superb European Renaissance and Baroque paintings, American paintings and sculpture from the last three centuries, Southeast Asian sculpture, international textiles, decorative arts and a library designed by Frank Lloyd Wright. The Allentown Art Museum also features a rotating exhibit space, often featuring collections that are unique to the east coast of the United States.
And, if you want to try your hand at a new trade, be sure to check out two wonderful educational facilities in Lehigh Valley.
The Baum School of Art, adjacent to the Allentown Art Museum, offers a variety of classes for all ages. You'll have the chance to try your hand at drawing, painting, ceramics, sculpture, jewelry and metalsmithing, fashion design, photography, graphic design, illustration, and more. A variety of summer camps are available for children. Be sure to check their website for the most up-to-date information on available courses and upcoming events. 
In Bethlehem, you can head to the Banana Factory. In addition to the many galleries located within the space, visitors can also register for a variety of courses. One of my favorite features is their glass blowing studio, where you can create your own masterpieces. The Banana Factory also hosts a number of summer camps for children.
So before you back up to head out of the area for your dose of art, don't forget to check out one of these fantastic options. For more great arts & cultural attractions in Lehigh Valley, be sure to check out our website.