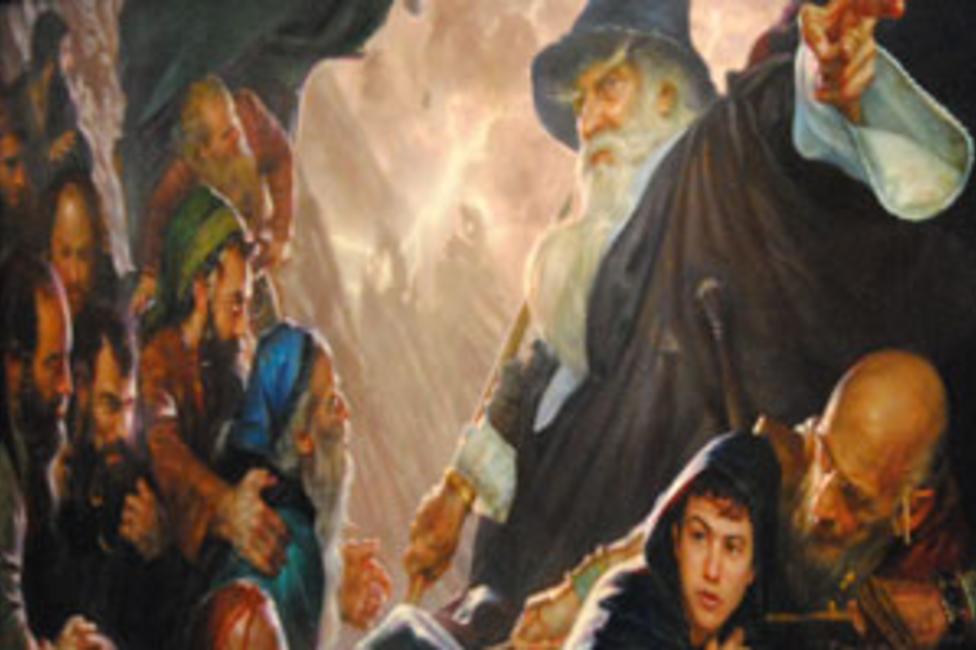 There is something in the vast expanses of time and space and reality that we long for. There is something in the fantastic that captures our imaginations. The proof is in our collective enjoyment of all things fantastic, from Lord of the Rings to Star Wars. Currently showing at the Allentown Art Museum is At the Edge: Art of the Fantastic, and this weekend I was there.
The exhibit encompasses a lot of themes; aliens, dragons, dwarves, elves, giants (not the Superbowl champs) and the undead. Plus literature comes to life with some great pieces from classics such as Beauty and the Beast and Alice in Wonderland.
For the fanatics out there, I'll list some of the characters and worlds within the exhibit, such as Conan the Barbarian, Star Wars, Lord of the Rings & The Hobbit and even some H.R. Giger. There aren't many themes missing from this exhibit, which includes monsters and aliens, future worlds and vampires. I'd be remiss if I didn't tell you that it's more than just a collection of framed art. There are some amazing sculptures and 3-D pieces on display.
I myself was please to see a Richard Corben print. Don't know him? He's an artist who was one of the featured artists for Heavy Metal Magazine back in the early 80's. His character of Den was voiced by John Candy in the first movie adaptation of Heavy Metal.
Anyway, the exhibit is awesome. It is an epic journey for your mind and imagination. The amazing thing about this exhibit is the history of the exhibit. The Lord of the Rings art was all done before Peter Jackson created the movies. The futuristic stuff looks futuristic even now, but was created decades ago. This isn't just some art created in the last few years, this is a collection with age, and it appears only to be getting better with time. The exhibit runs from now through September 9th.
When are you going to At the Edge? When are you going to discover your fantastic, Lehigh Valley?