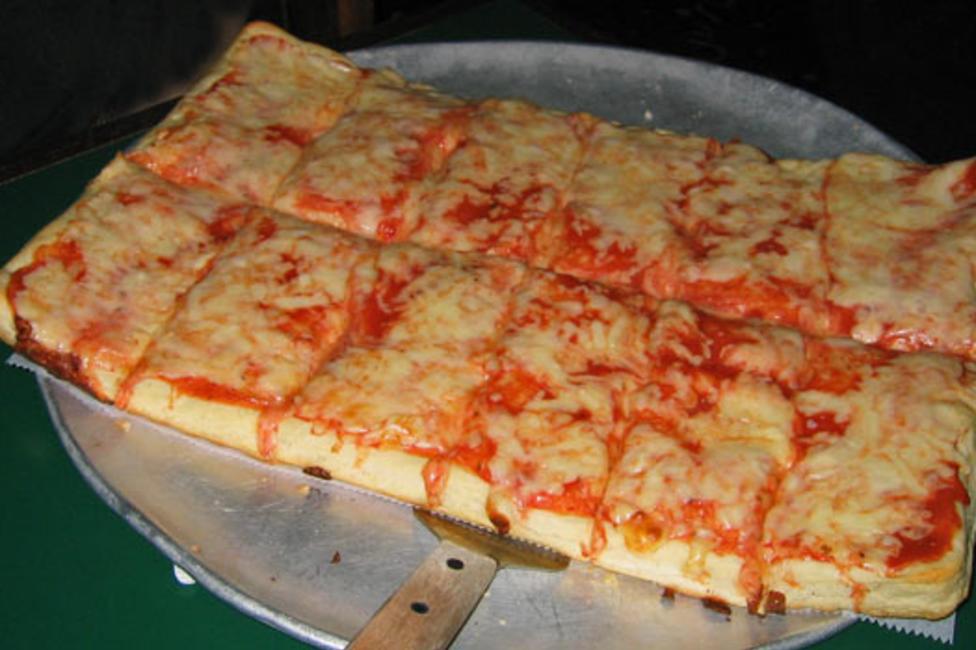 This pizza discussion was such a topic of conversation in our office and in a past blog that I decided to bring it back.
"Remember you can't eat meat on Friday."  Growing up these words were often overheard throughout my house during Lent.  Being a native of the Scranton area (Blakely exactly) I had the privilege of some of the greatest pizza in the world.  For anyone who disagrees, next time in the Scranton, PA area take a trip down Main St in Old Forge and grab yourself a tray (yes,  "Scrantonites" call it a tray).  Let me know what you think.
This pizza is so good that it was featured in this past Sunday's Parade magazine. So who has the best slice conversation begins again.
A Lehigh Valley resident for the past 16 years, I long for the pizza from the Northeast.  I've tried a bunch of pizza shops over the years.  From Italiano Delight in Emmaus, which was acceptable, but I'd prefer to choose one of their traditional Italian dishes such as gnocchi, tortellini or good old spaghetti from this local restaurant with some old world charm, to Nino's on 15th Street a try I've tried a bunch.  I did and But not the tray I crave so much.
Mario's in Northampton and Palace Pizza in Whitehall are two places my in-laws rave about, but still not up to my pizza snob standards (sarcasm).  After working in Nazareth for seven years (proud to say I'm celebrating my one year anniversary today at Discover Lehigh Valley and it's been a really great year), Pizza Joe's has a great slice of tomato pie, but still not there in my humble opinion as far as traditional pie.
I took a trip to the Christmas City in search of the sought after perfect slice.  I stopped in at my friend's place, Sotto Santi on the Southside.  Anthony sure offers a good slice, probably one of my favorites so far, not to mention he always brings an interesting twist to any conversation.  I'm sure those who frequent his local college themed establishment can attest.
Staying in the Christmas City I've had Matey's.  Here again they offered me an acceptable slice, but not that sweet sauce that reminds me of the Electric City.
A colleague of mine had suggested I try Liberty Street Tavern on Muhlenberg's campus and I did. In my opinion the local corner bar offers a huge variety of beers (which Keller enjoys), but their pizza still isn't that of Old Forge, Pa. I'd love to hear what you consider your favorite Lehigh Valley pie sooner than later.  Please or I'll be forced to eat fish sticks every Friday with my family, and they just don't seem to go that well with my choice of adult beverages.