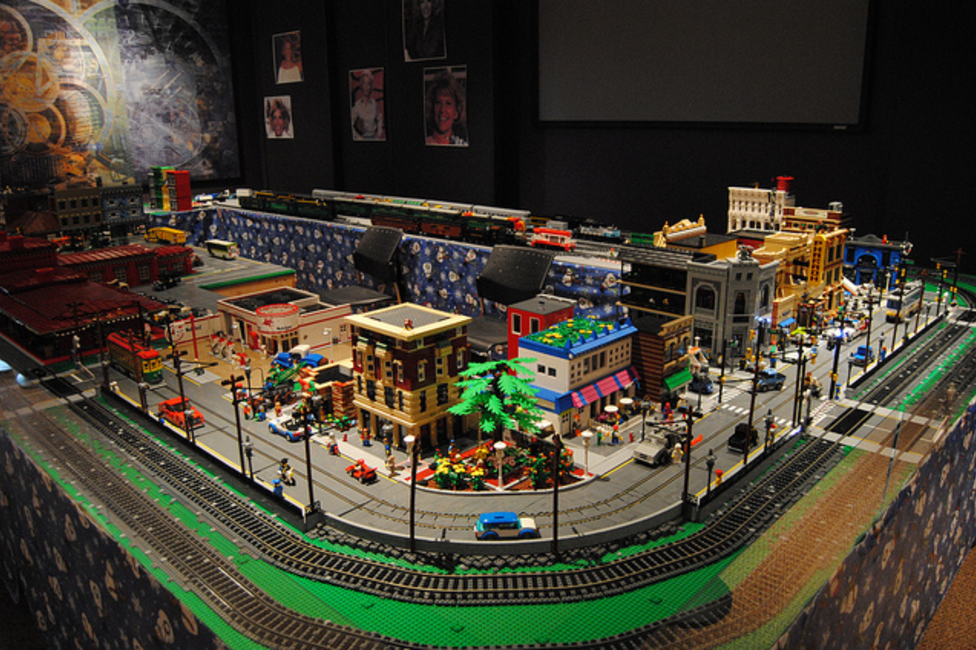 I had the opportunity over the Christmas holiday to take my wife and son, Noah, to America On Wheels. We have been there in the past, but to experience the museum during the holiday season was special. Noah couldn't wait to get to the museum to see the train displays. He was amazed, especially with the Lego train display.
It's a special moment to see the joy and excitement in a child's eye particularly when it's yours. Children sure are fascinated with trains, and in actuality my wife and I were equally captivated with the Lego train display as well.
Beside the train displays that are a holiday feature, it's the first time we got to see the 1948 Tucker Torpedo, a rare four-door sedan on display. The Tucker is on loan from the William E. Swigart Jr. Automobile Museum located in Huntingdon, Pa. and it's in immaculate condition.
This car was the focal piece of the 1988 movie "Tucker: The Man and His Dream" directed by Francis Ford Coppola that tells the story of Preston Tucker, the maverick car designer and his ill-fated challenge to the auto industry with his revolutionary car concept.
In addition to the trains, the Tucker, and history of automobiles, there is also an impressive photographic display shot by local photographer Bill Bravo entitled "The Regal and the Rusty."  Being a fan of photography and knowing Bill personally, this exhibit really caught my eye. The photos feature some old chariots as well as some more modern ones with an interesting creative twist. This exhibit and the constant smile on Noah's face were well worth the small price of admission.
I recommend giving America On Wheels a visit this upcoming year, especially if you have a small child that loves trains. Have a happy and safe New Year Lehigh Valley.