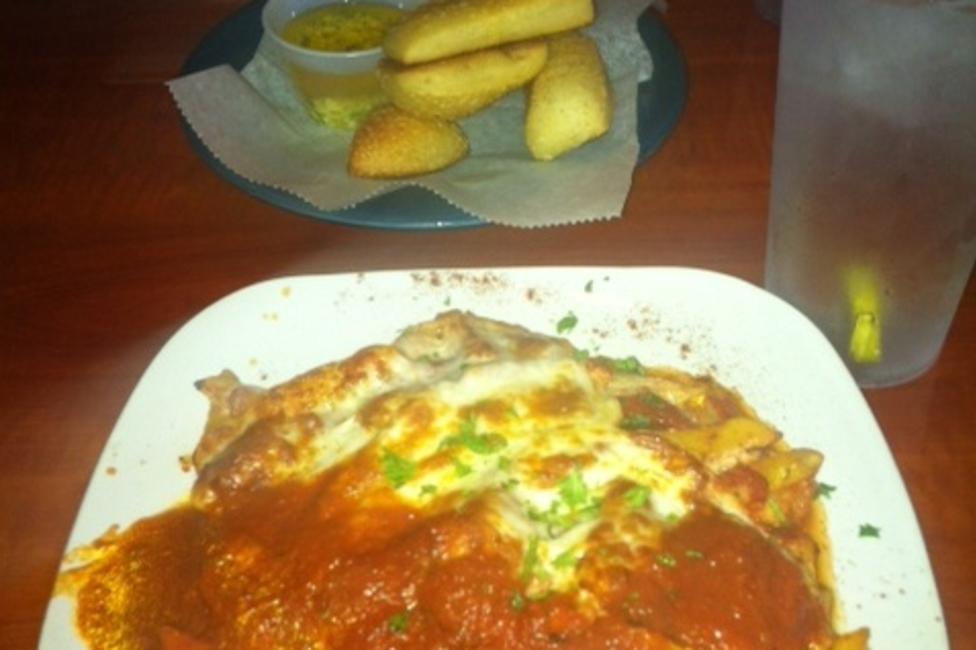 It was my first day as a brand new intern at Discover Lehigh Valley, and it was time for Marc to take me on a driving tour of the area. We started in Bethlehem, and as a newbie to all of the fun in the Valley, I was excited to visit what seemed like a million different places to eat, shop, and be entertained. Unfortunately, there are only so many hours in a day. After my tour, we decided to do lunch at a new Italian restaurant, That's Amore.
After being greeted by a friendly staff, it was time for the difficult part. The menu consisted of something for everyone and varied from penne a la vodka to chicken Parmesan. It was a dreary day so I chose my go to comfort food: baked ziti. I consider myself a bit of a baked ziti connoisseur, and I couldn't wait for my cheesy mountain of pasta to arrive. In the mean time, our waitress delivered some bread for us to enjoy (garlic on the side, of course). Sure enough, my dish was everything I'd hoped for. At a great price (about $8), the portion was huge and provided me with enough leftovers to feed a small army…and the urge to fall into a food coma. The next time I get the craving for Italian, I know where I'm going!
Great atmosphere, friendly staff, and delicious food. You can't beat it! Oh, and did I mention the Frank Sinatra playing in the background? Now that's amore.