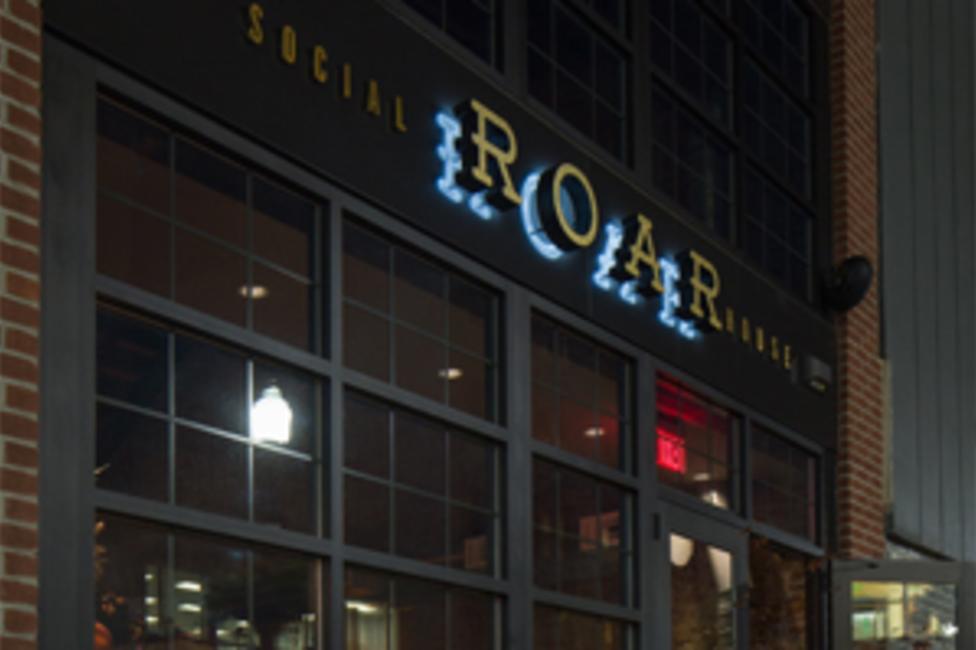 Allentown's revitalization has been in the news for weeks now, with the PPL Center taking center stage.
However, many new restaurants have come to the fore, making for pre or post game dinners that rival most other restaurants in Lehigh Valley.
With the new additions of restaurants like The Hamilton Kitchen and Bar and ROAR Social House, this could be the most exciting Allentown Restaurant Week yet.
Here are some details courtesy of DowntownAllentown.com
Aci Halal Turkish - Lunch ($9.95) Dinner ($18) 34 N 2nd St 610-439-8782 Tuesday-Saturday: 10:00 am – 9:30 pm Sunday: 10:00 am – 6:30 pm
Allentown Brew Works - Lunch ($15) Dinner ($25) 812 Hamilton Street 610-433-7777 Monday-Sunday 11:00 am - midnight
Bay Leaf - Lunch ($12) Dinner ($35) 935 Hamilton St 610-433-4211 Lunch, Monday – Friday: 11:30 am – 2:00 pm Dinner, Monday – Saturday: 5:00 – 10:00 pm
Chickie's & Pete's - Lunch ($15) Dinner ($25) PPL Center 701 Hamilton Street 484-273-4507 Sunday-Thursday: 10:00 - 1:00 am Friday-Saturday: 11:00 - 2:00 am
Cosmopolitan - Lunch ($15) Dinner ($35) 22 N 6th Street 610-435-3540 Tuesday & Wednesday: 4:00 pm – 10:00 pm Thursday & Friday: 11:00 am – 10:00 pm Saturday: 4:00 pm – midnight
Crust - Lunch ($15) Dinner ($25) 701 Hamilton Street 484-273-4506 Sunday: 11:00 am - 7:00 pm Monday-Thursday: 11:00 am - 9:00 pm Friday & Saturday: 11:00 am - Midnight
The Hamilton - Lunch ($15) Dinner ($35) 645 Hamilton St 610-433-3535 Monday-Thursday: 11:30 am – 10:00 pm Friday: 11:30 am – 11:00 pm Saturday: 10:00 am – 11:00 pm, Sunday: 10:00 am – 9:00 pm
Manifiesto - Lunch ($15) Dinner ($35) 904 Hamilton Street 610-351-3301 Sunday-Saturday: 6:00 am - 11:00 pm
Mariam's Ethiopian Restaurant - Lunch/Dinner ($10) 446 N 7th Street 484-661-5000 Tuesday-Sunday: 11:00 am - 8:00 pm
Pasta Alla Rosa -  Lunch ($12.95) Dinner ($19.95) 602 Hamilton Street 610-774-9500 Monday-Thursday: 9:00 am -  9:00 pm Friday: 9:00 am – 4:00 pm Saturday: 4:00 – 9:00 pm
Roar Social House - Lunch ($14.95) Dinner ($35) 732 Hamilton Street 610-434-1230 Monday-Thursday: 11:30 am – 10:00 pm Friday: 11:30 am – 11:00 pm Saturday: 4:00 – 11:00 pm
Taste of Soul at the Caring Cafe - Lunch ($12.95) Dinner ($20) 931 Hamilton Street 610-433-8937 Monday-Friday: 8:30 am – 7:00 pm