The PPL Center opens in downtown Allentown this week and there's one question on everyone's collective minds, "Where do I park?"
The Allentown Parking Authority has been thinking about this question since before ground was broken on the new arena.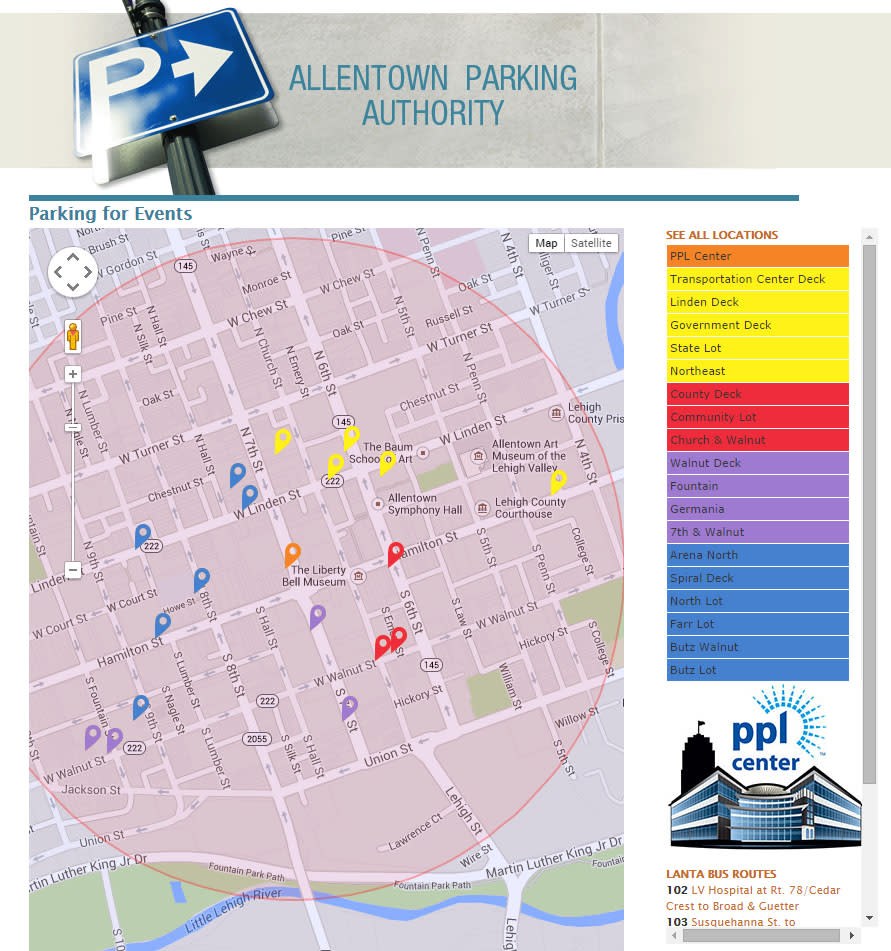 Their newly launched mobile responsive website will allow visitors to PPL Center to find out which city lots have available parking spaces in real time.
Whether you're coming to see Tom Petty or to catch a Lehigh Valley Phantoms Game, www.AllentownEventParking.com will allow you to park with a bit of confidence.
Using the site is pretty simple. First, head to it, of course, and then check which lots have availability by clicking on their pins.
Once you find one that you want to park at, click "Get Directions." Then, you will be directed to the lot.
Don't forget to follow them on Twitter (@AtownParking) and Facebook (AllentownParkingAuthority) for up-to-date information and answers to your questions.
There are also additional parking upgrades, according to a recent press release.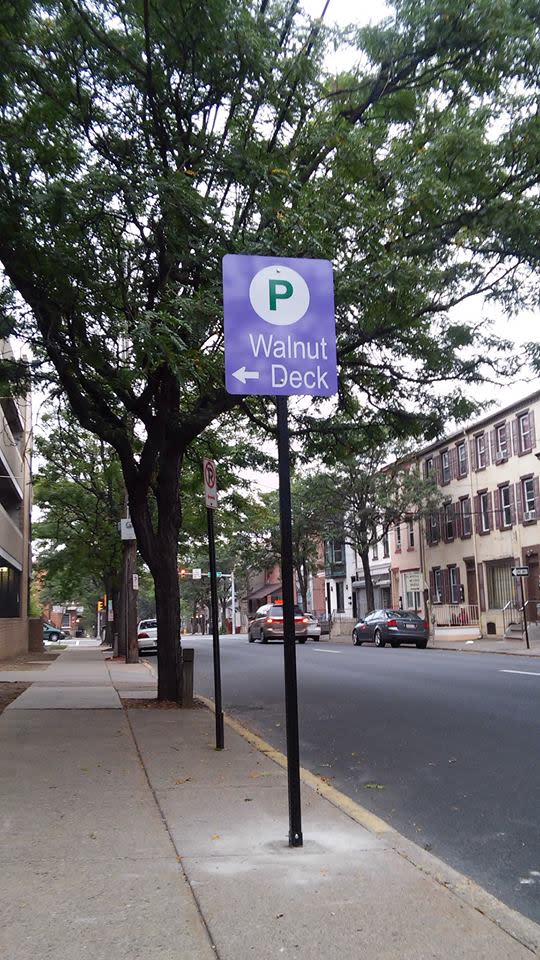 "The city is upgrading 36 existing signalized intersections with the latest technology to manage and monitor vehicular and pedestrian demands and provide timing patterns to efficiently move vehicular and pedestrian traffic through the downtown area," according to the release.  
"This Traffic Responsive Signal System allows for real-time data collection and adjustment of signal timings from a remote location to respond to changing traffic demands.  The newly constructed Traffic Management Center (TMC) at Bridgeworks will allow the city to monitor and control the operation of these 36 traffic signal locations."
There are 4,200 parking spaces available in parking decks and lots around the PPL Center and 1,500 downtown on-street spaces.
Check out more information on downtown parking on LehighValleyLive.com and Mcall.com.