By now most have read or at least have heard of the changes to parking in downtown Allentown. Discover Lehigh Valley reached out to Tamara Dolan, Executive Director of the Allentown Parking Authority, and our guest blogger, for some answers.
Tamara put things into perspective, and in my mind the plan is actually trying to remedy those that I might consider lazy.
"Why did the Allentown Parking Authority Recommend Parking Changes Now?" 
By Tamara Dolan, Allentown Parking Authority Executive Director
Over the last year, the entire dynamic of downtown Allentown has drastically changed. Approximately 1,000 new employees are downtown on a daily basis adding to the vibrancy and vitality; another new office building is coming on line this month, and this summer will herald the arrival of hundreds of new residents and retail stores. Each of these customers has a different parking need. Employees obviously need to park all day, customers and clients for a brief time, and residents in the evening hours. One of the Allentown Parking Authority's goals is to ensure an adequate supply exists for each of these segments.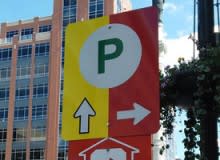 In the parking industry, a block that has parking at 85-percent capacity is considered appropriately parked. This will likely allow one open space on each block face at any given time. In the last year, the occupancy on many blocks of Hamilton Street has grown from 78-percent to more than 90-percent.
At the same time, the issuance of parking tickets to those who park longer than a meter allows, or whose meter has expired, has increased dramatically. These two scenarios are related, yet preventable, by encouraging parking use based upon price.
Increasing the rate of a meter in a very defined area, but allowing ample opportunities for parkers to continue to pay $1 to park, will lead to reduced congestion and more available parking for customers and clients alike. It is important to remember that just Hamilton St. between Fourth and 10th Streets, and the "unit blocks" that run one block in either direction, will require an increased hourly rate.
Approximately 90-percent of the parking spaces in the central business district remain at $1 per hour, including parking on Allentown Parking Authority surface lots and garages. The only exception is during a PPL Center event when event rates are in effect. On-street parking remains at $1 per hour and is always a $1 per hour, even during events.
Another recommended change is the extended meter enforcement hours. Currently, if you live in a neighborhood that provides "residential parking permits," you can purchase an annual $20 permit that allows you to park in your neighborhood without having to feed the meter.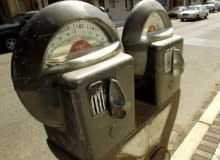 However, since the Allentown Parking Authority is only authorized to enforce meters until 6 p.m., evening visitors to the downtown have quickly learned that they can find free parking within one block of Seventh & Hamilton Sts., and the parking authority is unable to protect the integrity of residential parking zones. Extended enforcement will allow the parking authority the opportunity to protect these residential zones, while still allowing ample, convenient, and affordable parking for visitors.
These changes are likely just the first of several recommendations the Allentown Parking Authority will offer to improve parking opportunities. In an attempt to provide appropriate access, the parking authority is currently engaged in a comprehensive evaluation of the residential permit neighborhoods. The authority is also evaluating parking meters that are placed in areas that may no longer require meters, and they are constructing a new parking garage, which will provide parking to nearly 1,000 employees, customers, clients, and residents in the coming months.
Discussions related to increased rates or expanded enforcement are never pleasant or easy. However, the Allentown Parking Authority needs to make these difficult and unpleasant decisions to ensure parking access to businesses in the downtown can continue to grow and flourish, while still providing ample opportunities for residents as well.