Round up the family for an event that's sure to be packed with fun - and that won't break the bank! The Lehigh Valley Phantoms are proud to host the 2017 AHL All-Star Game at the PPL Center, January 28 - 30. This event is a must for any hockey fan, as many of these players will move on to be big-league stars!
The weekend kicks off with the Phan-Fest on Saturday, January 28. This family-friendly event will get you primed for all the fun in store. Here, you'll have the opportunity enjoy live music, play carnival games, and even pose for photos with your favorite AHL mascots. Don't forget to say hello to meLVin, the Lehigh Valley Phantoms mascot. Following the Phan-Fest, big kids can stick around to enjoy the All-Star Tailgate party. Here, you'll have the chance to enjoy food from local restaurants, as well cold beverages from breweries throughout the region.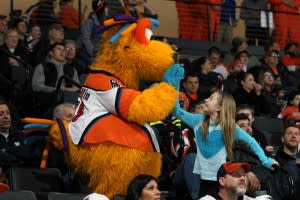 On Sunday, January 29, the real action begins! Head to Allentown's PPL Center for the Skills Competition, beginning at 7:30 p.m. During this exciting event, plays from the All-Star team will show fans the best they've got. Attendees can catch puck control relays, fastest skater competitions, score drills, and more. This is a must for hockey fans young and old - you're sure to leave impressed by each and every player!
Don't miss the culminating event on Monday, January 30. The 2017 AHL All-Star game will feature up-and-coming players from around the league, giving you an up-close view of some of the hottest players on ice. Did you know that more than 90% of All-Star game participants have gone on to play in the NHL? This is your chance to catch these talented players before they get scooped up by national teams.
Ticket packages are available for the entire weekend, or for single events. Find full details online.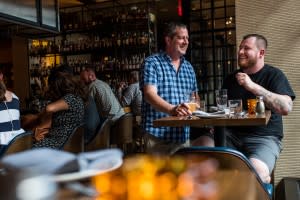 While you're in town, be sure to make the most of your visit to Lehigh Valley. Book at room at the nearby Holiday Inn Center City, or at the adjacent Renaissance Allentown Hotel. Be sure to bring your appetite as great restaurants including Queen City BBQ, the Hamilton Kitchen & Bar, and Bell Hall are just steps from the PPL Center. And why not add an extra dose of fun to your visit? Grab a locally-brewed beer at Fegley's Allentown Brew Works or HiJinx Brewing Company. Reach high speeds at Lehigh Valley Grand Prix, an indoor go kart track. Learn about the history of overground transportation at the America On Wheels Museum. Or, opt for some culture at the Allentown Art Museum of the Lehigh Valley.