Looking for an easy weekend of fun? Lehigh Valley, Pa.'s the place to find it, with everything from outdoor recreation, gambling, golf, go karts, laser tag, and paintball, to great food, beer, wine, art, history, and music. It's time to hit the road for all kinds of adventures whether by day or by night.
Adventure By Day.
The adventure seeker will want to explore the hundreds of miles of wooded trails and scenic vistas. Hike and bike through Lehigh Valley's 20+ parks and green spaces. Paddle your way through the whitewaters of the Lehigh and Delaware Rivers.
If sports are more your thing, hear the crack of a home run while taking in a Lehigh Valley IronPigs game. Tee off at one of over 25 golf courses with tree-lined fairways and expansive layouts. Or, watch the world-class athletes whiz around the concrete crater at Valley Preferred Cycling Center. Get your heart racing at Lehigh Valley Grand Prix with go-karts that attain speeds nearing 45 mph on an indoor, quarter mile, road course-style track with more than 10 turns! Have a blast at Lehigh Valley Laser Tag, the region's only multi-level, state of the art arena. Play a round of paintball in castles or in the woods and test your strategies, aim, and tactics to find out if you've got what it takes to win.
In Lehigh Valley, it doesn't have to be action-packed to get your adrenaline running. Test your luck at Sands® Bethlehem where you'll find table games, slots, outlet shopping, and some of the hottest nightlife around. Nationally-known acts take to the stage at Sands® Event Center, too.
Culture By Night.
Lehigh Valley boasts of celebrity chefs' dining experiences, a breathtaking scenic wine trail, and an amazing craft beer and distillery selection.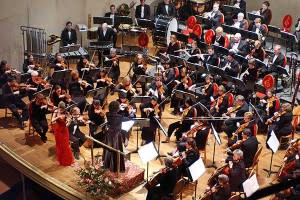 Pair the fine crafts with the fine arts, and fulfill your creative side. From internationally acclaimed performers to visual riches, the Valley offers a wealth of historic treasures. Hear the sounds of the orchestra at Miller Symphony Hall. Revisit classic Shakespearean stories and contemporary plays at the Pennsylvania Shakespeare Festival each summer at DeSales University. Take-in the world-class Allentown Art Museum of the Lehigh Valley featuring 14th - 17th century European paintings, 200 years of American art, and international textiles.
A night out on the town at State Theatre Center for the Arts in Easton allows you to take in star-studded musical performances and nationally-known comedians. A visit wouldn't be complete without checking out ArtsQuest™ Center at SteelStacks™, an incredible year-round entertainment venue set among the iconic Bethlehem Steel blast furnaces.
Shift into reverse and look back at the early days of transportation at the America On Wheels Museum or the Lehigh & Keystone Valley Model Railroad Museum.