Dear Lehigh Valley,
Happy Valentine's Day! We love living here and we wanted to share some of our most favorite things about you on this day of romance. So, sit back, relax and we hope you enjoy!
1. Main Streets: We love the way that you have quaint Main Streets in some of our favorite spots such as Emmaus, Bethlehem, Bath, Nazareth and many more. They really bring out your down home charm and are great places to shop for interesting gifts you may not find anywhere else. Your downtown areas also have some of the best dining this side of the Mason-Dixon Line. Besides, there is something to be said for strolling along a beautiful main street on a warm afternoon.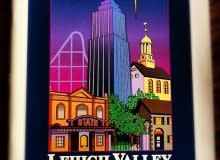 2. Music: Did we ever tell you how much we adore the music you have? Musikfest has been around for quite some time and we look forward to it every year. However, now with Artsquest Center at SteelStacks and the Musikfest Cafe, as well as the Sands Bethlehem Event Center, we are able to see great acts year round. We used to have to drive hours to see some of these great acts and now we have them in our own backyard!
3. Education: You know we've always admired how smart you are. With ten local colleges and universities, it's hard to keep up with your book smarts! Many Lehigh Valley residents have graduated from places such as Lehigh University, DeSales University, Lafayette College, Moravian College, Muhlenberg College, Cedar Crest College, Northampton Community College, Penn State Lehigh Valley, Lehigh Carbon Community College and Kutztown. And, many graduates who have left the area after graduating still come back to visit.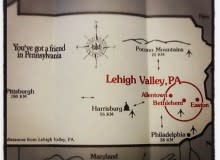 4. Sports: We'd be lying if we didn't enjoy your trim physique from playing so many different sports! All of the aforementioned colleges sports programs play nearly year-round. The Lehigh Valley IronPigs are the most well-attended Triple-A baseball team in the country and the Lehigh Valley Phantoms will be playing in downtown Allentown in 2014. We also have the FC Sonic soccer club for futbol fans! This is not to mention all of the great outdoor activities going on all year long.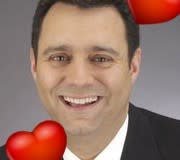 5. Ed Hanna: For as much grief as weather men and women get, Ed Hanna is usually right on the money. Whether the weather is going to be a cold snap or a heat wave, Ed delivers it with a smile and makes our days that much brighter!
In conclusion, we think you're really swell, Lehigh Valley.
Love,
Us
P.S. We also really love your wine selection!