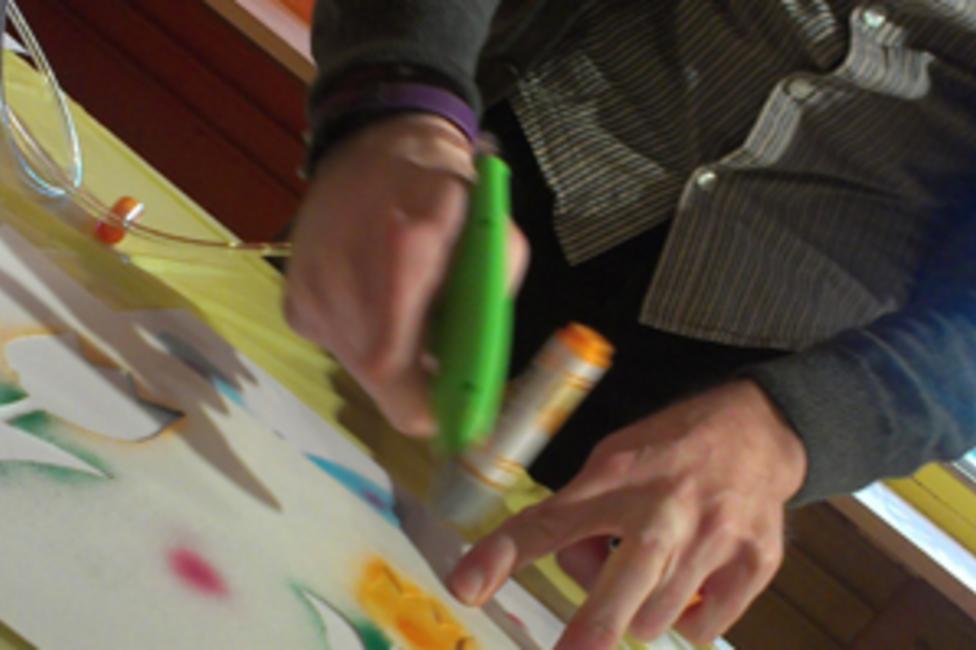 The "new" Crayola Experience has the lines in place, all they have to do now is color them in. The fun and creative family destination in downtown Easton has been closed since mid February. However, they recently opened their doors and multiple floors to allow for a quick walk-through and a peek at their progress and upcoming attractions.
The theme when Crayola Experience reopens around Memorial Day 2013 will be all about interactivity and hands-on fun! Many of the new exhibits encourage children to not only use their imaginations, but also to explore their creativity through a variety of ways from technology to good ole coloring.
We were even lucky enough to get our own Crayola Crayon with our name on the label (which everyone will be able to do soon!)
Some of the new exhibits include: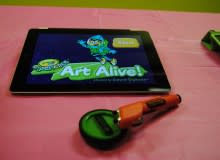 Art Alive!: Create digital works of art and project them onto the wall to become part of a bigger scene!
Be a Star: Kids can appear in their very own coloring page along with some of Crayola's characters. Just like a real photo booth, marking your own coloring page is as easy as pushing a button and posing.
Cafe Crayola: Recharge at Cafe Crayola, where you can enjoy Crayola-inspired foods from colorful cupcakes to design-your-own pizzas.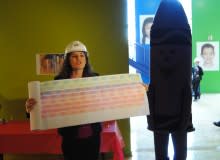 Color Playground: Full of energy? Wiggle up the melted wax tower, then bounce and splat across the paint bridge. Shimmy down the Pip Squeak marker and zigzag up the Crayola crayon while dodging and squeezing through obstacles... phew!
Colossal Caddy: And you thought Crayola's Box of 64 was large! This giant caddy will hold thousands of crayons!
Doodle in the Dark: In this interactive dark room, you can make bright marks on back lit doodle boards.
Drip Art: Load a fresh crayon into the Drip Art machine and then watch it melt and drip crayon wax onto your paper as it spins!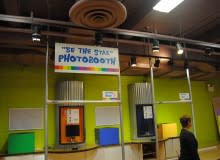 Meltdown: Welcome to an experience where you can create everything with melted wax while taking in the aroma of one of the world's most recognizable scents.
Modeling Madness: Sculpt colorful creations with Crayola Model Magic!
Enjoy these and many, many more exhibits when Crayola Experience reopens Memorial Day.
Take a look at our picture gallery below for a preview.