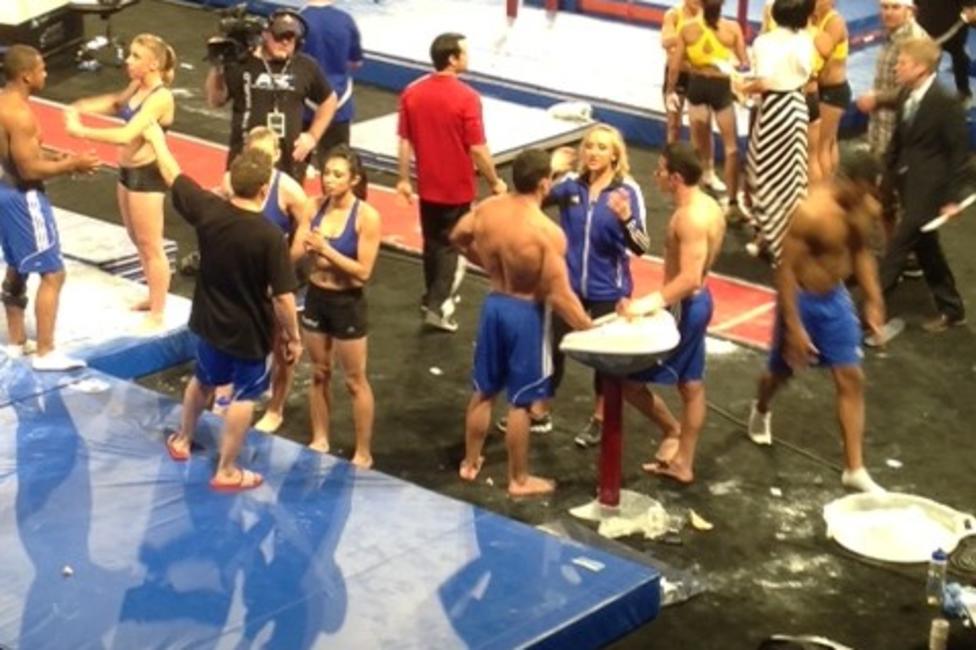 By Gregg Marzano
This past weekend as most of the Lehigh Valley was busy celebrating Mother's day with brunch reservations, theater tickets and spa treatments, I gathered up three special ladies and headed to Stabler Arena for Pro Gymnastics Challenge.
Already in 2013 I have attended a nationally televised Patriot League basketball game, Indoor Arena League Steelhawks football game and the Greater Lehigh Valley Chamber of Commerce trade fair at the Lehigh sports complex. In addition, they have hosted the Greater Lehigh Valley Auto Show, home and bridal shows, not to mention wrestling and indoor track and field events. Our region is very fortunate to have nine colleges and universities all with excellent athletic facilities, arts and entertainment centers to host special events.
[caption id="attachment_15185" align="alignright" width="287"]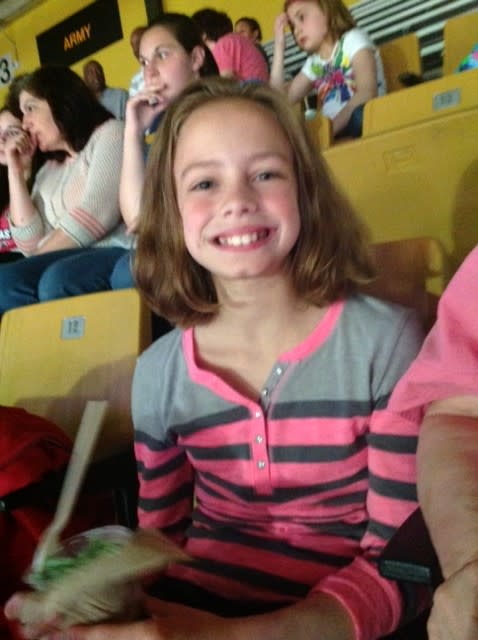 A happy fan.[/caption]
The Pro Gymnastics Challenge was definitely a special event. The brain child of Brent Klaus, CEO of International Gymnastics Camp, up the road in Stroudsburg, PA, this event is designed to provide an outlet for elite gymnasts to continue their careers once their Olympic and collegiate careers have ended. With three gymnastics programs in the Lehigh Valley including Parkettes, Lehigh Valley Sports Academy, and Kids Co-Op, plus dozens more within a 2 hour drive, convenient air service at Lehigh Valley International Airport and a professional event staff it made Stabler Arena the perfect fit.
Pro Gymnastics Challenge secured a TV contract with ESPN and combined with Olympic and International gymnastic competitors this made for an exciting night. Saturday was the second day of competition and the theme was USA vs. World in an event format that resembled a basketball game of H-O-R-S-E.  One Team throws a trick on an apparatus, like the uneven bars and the other team has to match the skill. Judges then decide who executed the skill better and awards a point. The audience got to break ties by voting via text. Let's just say all ties went to the home team.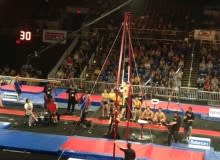 Coaching the USA team was 2008 Olympic Gold All-Around Champion Nastia Liukin. Other Olympic notables were 2008 Silver & Bronze medalist Jonathon Horton, 2012 Olympic team member Jacob Dalton, 2008 Olympic team silver medalist Chellsie Memmel, and one of my favorites, six time Olympian Oksana Chusovitina from Uzbekistan. Do the math 6 x every 4 years = 24 years of Olympic caliber competition. This is not ping pong. We are talking about a sport that most athletes retire in their twenties.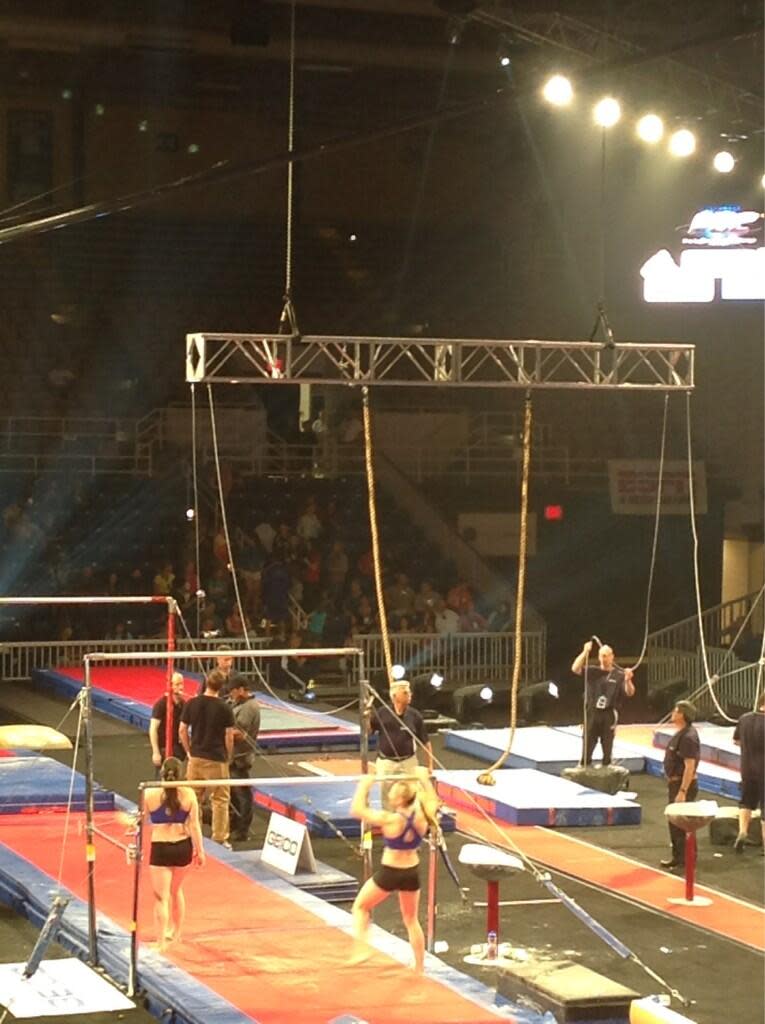 As advertised these finely tuned athletes gave it 110%. Competing for $150,000 in cash prizes each participant pulled off their favorite trick and someone on the other team had to give it their best shot. We had a couple of intermissions so the fans could hit the concession stand and stretch their legs. Our favorite treat at Stabler Arena is the Leiby's Ice Cream. A double scoop is only $4.00. I don't want to spoil the ending and tell you who wins since it is scheduled to run as a three part series May 20-22, 2013 on ESPN2, but let me tell you this much. The night was filled with fan participation (voting to break ties), scary difficult routines with serious risk of injury, a scoring protest - which resulted in an instant replay reversal, a photo finish and a last minute comeback. Set the DVR, this is a must watch event.