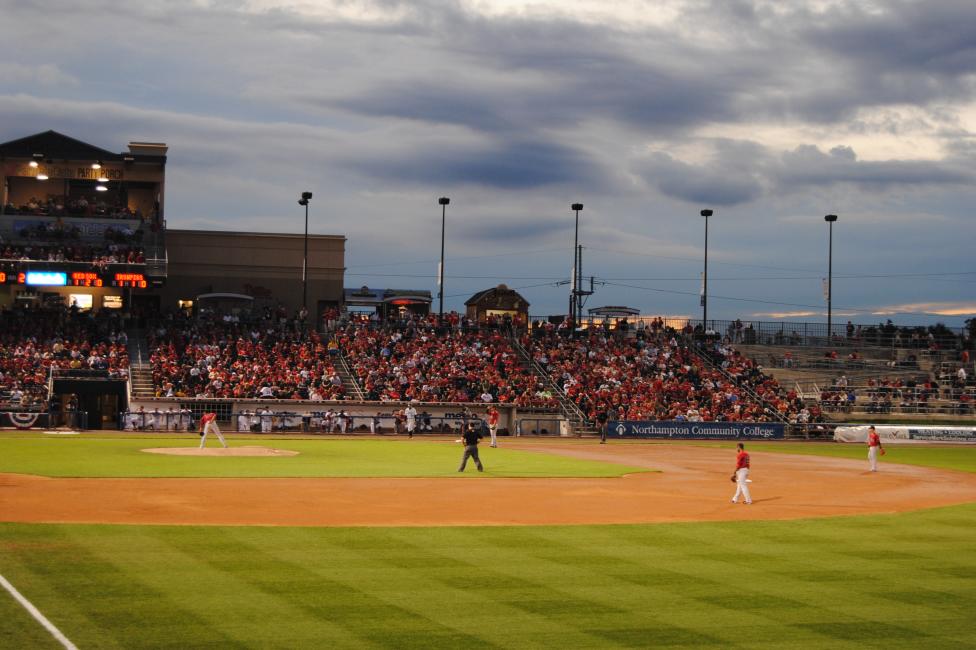 A few weeks back I had the opportunity to spend a day showing off Lehigh Valley to a member of the Scranton media, Christopher J. Hughes, who is also a close friend.
He was here to complement his story on the SWB Yankees. He'd been hearing about our beautiful Coca-Cola Park from me since it opened, including the great atmosphere and the success of the IronPigs. The SWB Yankees are hoping to remedy some of their issues with their new stadium, scheduled to open for the 2013 season.
We started the morning with a filling breakfast at the Hometown Diner, then hopped in the car and headed to Coca-Cola Park for a behind the scenes look. I'd never seen my good friend in action before, but the man is good at his job. His questions and the answers he was receiving said a lot about the success of the IronPigs, not only because of their ballpark, but because of their location and the community therein. His article "IronPigs say new PNC Field is crucial" also called our baseball success the 'perfect storm'.
After the tour, I took him over to SteelStacks. I knew the revitalization of the Bethlehem Steel brownfield would show that growth in Lehigh Valley could be mimicked elsewhere. In his editorial, "Lehigh Valley progress leaves impression", he specifically mentions the Scranton Iron Furnaces.
From there we visited the Valley Preferred Cycling Center. There was no racing, but he'd never seen a velodrome before and I wanted to show him something else unique to Lehigh Valley. There wasn't much time for rest as we headed back to the park to pick up our press passes and get in early. He took some shots of the SWB Yankees stretching and taking batting practice. For the first 6 innings it was all about interviews and photos, and when he'd had enough we just enjoyed the game.
We didn't stay for the extras they played that night since we both had to be at work the next day and he still had to get back to Scranton. It was with great pride that I showed my good friend a few spots that make Lehigh Valley great and I can't wait to do it again. We have so much here to see and do, with much more to come!