For those that didn't catch the last couple "Look Inside the Hotels" blogs, the series shows some love for our local lodging properties, and piggybacks off our regularly, weekly featured Travel Tuesday deals on DiscoverLehighValley.com.
The blog takes a similar format of our Foodie Friday blog featuring a question and answer format. We tried to steer away from some of the mundane questions that one might think, and feature some useful and entertaining questions. You might be surprised at some of the answers. So enjoy and check back regularly Tuesdays (usually twice a month) to catch a new featured property.
This week we sit with Tina Fawcett, General Manager at the Days Hotel Allentown Airport (the former Jetport) on Airport Rd. in Allentown.
Discover Lehigh Valley: What's your best room/suite, and why?
[caption id="attachment_18093" align="alignright" width="180"]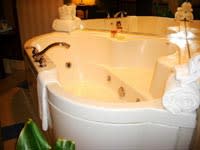 In-room therapy[/caption]
Days Hotel Allentown Airport: Our Jacuzzi suite is by far our best room. Not only does it offer an in-room Jacuzzi, it also includes added touches like special décor which cannot be found in any other room. This room is most popular for couples celebrating special milestones in their relationship.
Discover Lehigh Valley: What are your best amenities? DHAA: We house the largest indoor pool in Lehigh Valley, a 24-hour fitness center, and the Jetport Restaurant & Lounge. Everything our guests need during their time away from home is right here.
DLV: If your property offers food, what is your most popular dish, or something that you absolutely have to try? DHAA: Our executive chef, Sean Jones, knows that people want comfort food when they are away from home, and it's usually difficult to find exactly what they're looking for. This is why Chef Sean has put together a menu of home-style favorites for our guests to enjoy. The most popular items being our meatloaf or mac & cheese.
[caption id="attachment_18096" align="alignleft" width="200"]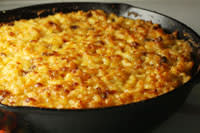 You're hungry now[/caption]
DLV: If your property host events what is the most popular or fun event? DHAA: Our pool and surrounding area is very large which makes it the perfect space for hosting birthday parties. The children seem to really enjoy it, and the staff loves putting them together.
DLV: What's your busiest time of the year? DHAA: Many people come to the area during Musikfest which makes it our busiest time of year.
[caption id="attachment_18091" align="alignright" width="200"]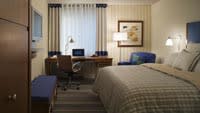 Stylish rooms[/caption]
DLV: When is the best time to stay at your property? DHAA: It really depends on what you are interested in doing. During the winter months we offer packages for Blue Mountain Ski Resort, which is only about a 20 minute away, and during the summer we offer packages for Dorney Park & Wildwater Kingdom which is only 15 minutes away; both are a lot of fun.
DLV: How does a guest get the best rate at your property? DHAA: My sales team or I am always willing to work with our guests to find the best rate available, so contacting the hotel directly ensures you will get the best rate at our property.
DLV: Do you serve breakfast? Is it included in the rate? DHAA: Our Jetport Restaurant offers an extensive a la carte breakfast menu, which provides many affordable options for our guests.
DLV: Does the property have a bar? DHAA: Our Jetport Restaurant & Lounge offers a full bar with a dance floor. We have DJs on weekends, specifically Friday Night Dance Parties with DJ Jimmy K playing all the hits from the 70s, 80s and today. This space is available to be rented for parties as well.
DLV: Does the property offer free parking? DHAA: All of our guests receive free parking during their stay with us. We also provide additional nights of parking for a fee of $5.00 per day if guests would like to leave their car in our parking lot after they check out; this service is very popular with guests flying out of Lehigh Valley International Airport and is available to anyone, not just guests of the hotel.
DLV: What should one know about your property before arriving? DHAA: When you stay with us, you're staying with family. Our staff is friendly and accommodating and tries to make every guest feel like they are at home while they are away from home.
[caption id="attachment_18090" align="alignleft" width="200"]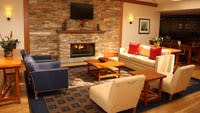 Welcome to your home away from home[/caption]
The Hotel is located at: 3400 Airport Road, Allentown, PA, 18109 Phone: 610-266-1000 Website: DaysAllentown.com
Thanks so much for the time Tina. So Lehigh Valley and beyond, if you're looking for a convenient property when using Lehigh valley International Airport or one that's chalked full of amenities check out Tina's property, the Days Hotel Allentown Airport. Tell her we said hello and don't forget to try the mac & cheese. Please check back on Tuesdays as we will feature another great lodging property soon.