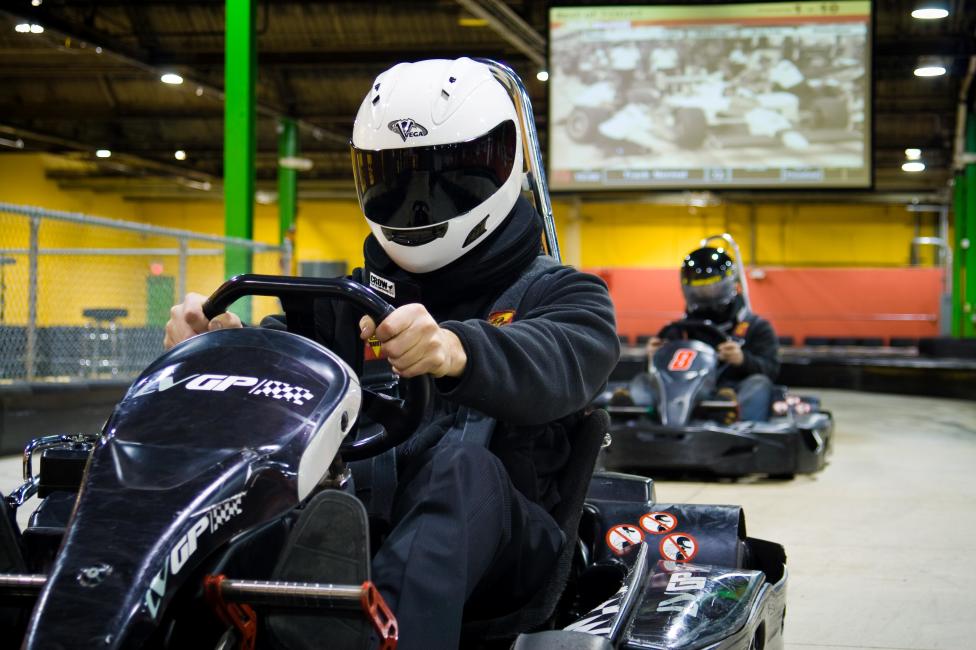 Last month, we covered all the way to treat your mom with great Mother's Day brunches and activities. Now that June is here, it's time to focus on the dads. If you're looking for a way to treat dad for Father's Day, Lehigh Valley has got tons of options.
1. Feeling the need for speed? Head on over to Lehigh Valley Grand Prix to put those driving skills to the test. Suit up and see who can score the fastest time around the track.
2. No one can argue with a good game of baseball, or with plenty of bacon to go along with the game. Treat dad to a night at the ballpark with the Lehigh Valley IronPigs. Get your appetite ready for all the treats that can be found at Coca-Cola Park.
3. Is dad more of a football kind of guy? Well you're in luck! The Lehigh Valley Steelhawks  Professional Indoor Football team finish out their home season on June 28 at Stabler Arena. Grab your tickets and treat dad to the fastest game on turf.
4. Take in the great outdoors at Blue Mountain's Father's Day Festival. The day features attractions that include fun for the whole family: dozens of dad-focused vendors, games, bounce amusements, archery tag, ziplining, scenic lift rides and more!
5. Is dad warming up for his shot at the Masters? Treat him to a getaway and a round of golf with one of our Stay & Play programs. These packages have everything you need for the perfect golf outing. If you're looking to hone in on your putting skills, check out PuttU and Lucky Strokes for the best mini-golf courses around.
6. After all the fun and games, dad will be pretty hungry. Grab dinner and a cigar at Leaf Restaurant or The Wooden Match. Grab a case of beer from a local favorite like Fegley's BrewWorks or Weyerbacher Brewing Company. For more great options, be sure to check out the Lehigh Valley Ale Trail.
7. We also have a limited time offer on discounted Father's Day tickets for Crayola Experience in Easton. But, act fast, this opportunity won't last long.
With so much variety in Lehigh Valley, you're sure to find something to delight dad – no matter what his tastes are!
[gallery ids="19360,19363,19359,19362,19364,19365,19361,19367,19366,19368"]