With summer swinging into full gear, it's time to get out and  enjoy the great outdoors the Lehigh Valley and it's surrounding areas have to offer.
Lake Nockamixon is perfect for a day of kayaking, fish, biking and hiking. The 1,450-acre lake is home to more than 8 fish species, miles of biking trails and a 1/2 acre swimming pull to keep you active all day. Take a ride on their 6 different biking and hiking trails and finish up the day in one of their several picnicking areas.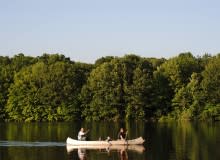 Bushkill Township is home to 1,168-acre Jacobsburg State Park and Bushkill Creek. Hiking, horseback riding and mountain biking are among the popular activities with multiple 18 mile trails. Their environmental education center is family friendly with programs offered K-college. The park is also a partner in the Lehigh Valley Greenway, promoting land preservation1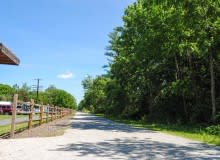 Currently 5 miles long, the Saucon Rail Trail is continuing to spread for bikers, hikers and runners to enjoy. Located in Lower and Upper Saucon Townships, the trail runs over the scenic Saucon Creek and through Saucon Valley Country Club. You can even stop by the Saucon Vallry Farmer's Market hosted every Sunday just steps off the trail.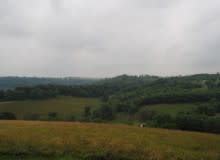 The Trexler Nature Preserve is dedicated to preserving the natural area and housing multiple activities such as fishing, hiking, and bird watching. They are currently removing invasive plants leaving room for new trails around the preserve. They hold many educational programs and the Lehigh Valley Zoo is located only minutes away.
Hugh Moore Park is located along the Delaware River in Easton. With scenic views of the river, it's the perfect place to take a bike ride or walk the dog. The locks and canal structures are on display and voyages are offered with a great narration of Eastons history. The park makes for a family friendly outing. Be sure to visit the National Canal Museum! The Museum does have an entrance fee that includes the canal boat ride.