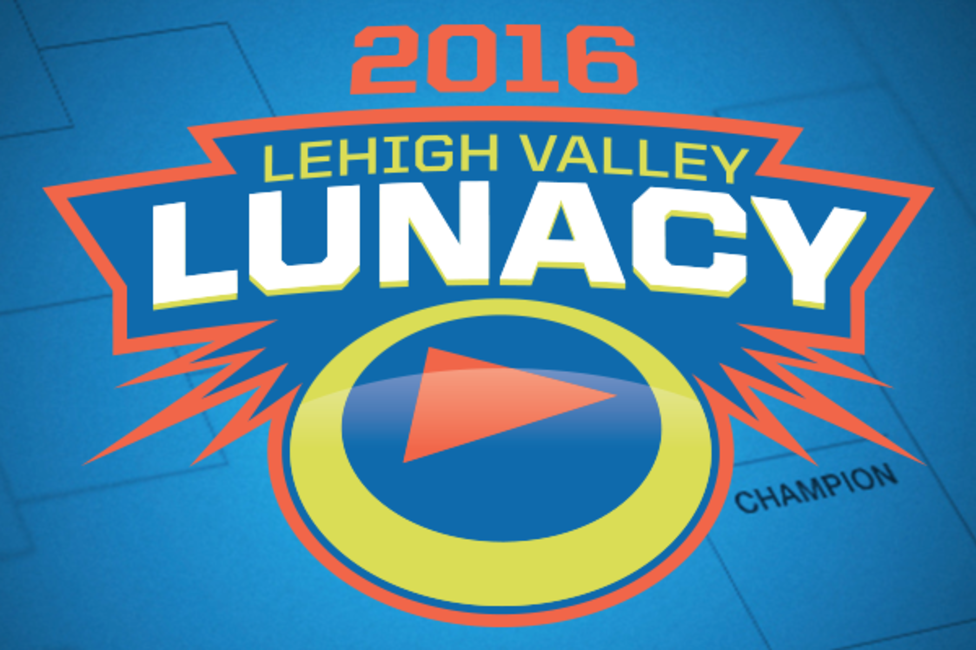 And then there were eight.
Are there any #1 seeds left? Any #2, #3, #4 seeds or lower?
It's time to take a look at the matchups that will set up who will move on to the final four.
Play
At the top of the bracket, the #4 Lehigh Valley IronPigs defeated #1 Lehigh Valley Phantoms, while on the bottom of the bracket #2 Lehigh Valley Zoo defeated #3 State Theatre Center for the Arts.
This is the fourth straight year that the IronPigs and the Zoo will square off in a matchup in Lehigh Valley Lunacy. Lehigh Valley Zoo is up 2-1 over those last three meetings, so we'll have to see if the IronPigs can even up the series.
Events
Meanwhile, #4 Musikfest took down last year's champion #1 Celtic Classic to move on. They will be facing #3 Lehigh Valley Wine Trail's Vino in the Vally, who won out over #2 Lehigh Valley Beer Week.
So now Musikfest attempts to return to the final four, while Vino in the Valley looks to get there for the first time.
Stay
#4 Bear Creek Mountain Resort eliminated #1 Historic Hotel Bethlehem on the top side of the Stay region while on the bottom, #3 Glasbern moved past the last remaining double-digit seed in #10 Hyatt Place Bethlehem.
While historically both Bear Creek and Glasbern have done well and moved far into the tournament, this is the first time the two have faced each other.
Eat
For three straight years Brew Works has made it to the final four, and that streak ended with #4 Apollo Grill ousting #1 Allentown Brew Works. And they will be facing #2 The Bayou who edged past #6 Social Still.
So, we will have a new face in the final four from the Eat region, but who will it be?
It's now your turn. Remember, one vote per e-mail, but it's all in your hands. Who is going through to the Lehigh Valley Lunacy Final Four?
Schedule of Rounds
Round One: March 1 – 7
Round Two: March 8 – 13
Sweet Sixteen: March 14 – 17
Elite Eight: March 18 – 21
Final Four: March 22 – 24
Championship: March 25 – 27
Winner Announced: March 29
[gravityform id="45" title="false" description="false"]