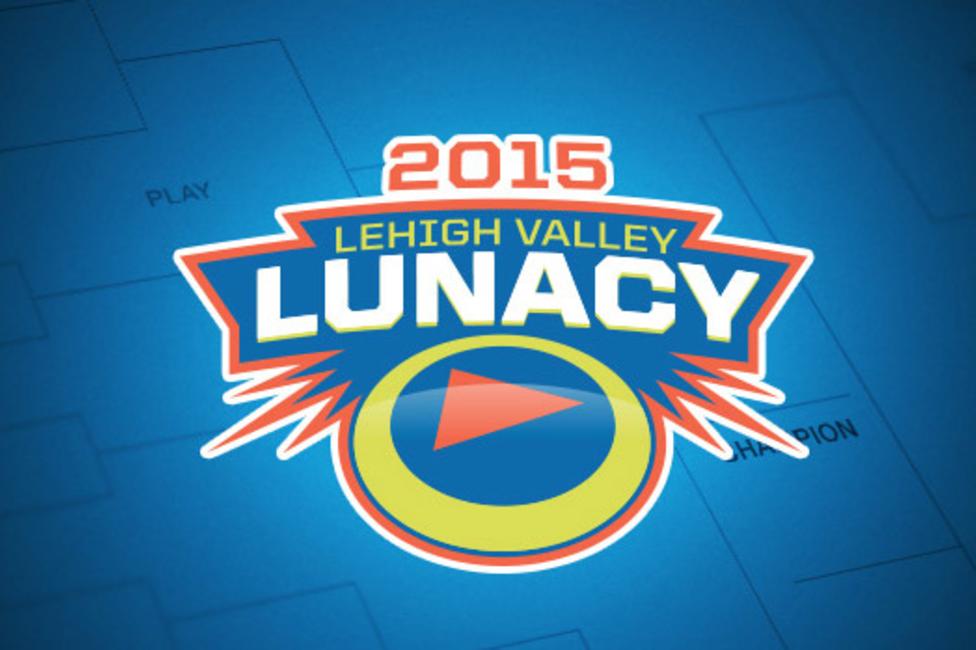 Another round has come and gone in the 2015 edition of Lehigh Valley Lunacy.
Did you vote? Are you waiting to see who has moved on?
After the first round there was just one lone Cinderella, a plucky 15 seed. Is that lone double digit seed still around? Have any of the top seeds faltered? It's time to reveal who has made it to the Sweet Sixteen!
Play
The Second Round played out just like the First Round with all of the top seeds moving forward. So it's Lehigh Valley Zoo vs. Lehigh Valley IronPigs in a rematch from last year's Elite Eight and it's State Theatre Center for the Arts vs. newcomer Lehigh Valley Phantoms.
Events
Exact same scenario as Play, all of the top seeds have moved on. Even though we are left with the same four this year, as there was last, the matchups are different. This year The Great Allentown Fair takes on Musikfest in this round and not the next, while Celtic Classic and Lehigh Valley Beer Week, who both lost in this round last year, have a 50/50 chance to move on.
Stay
The Top seeds moved into this round, but not all of them made it out. Bear Creek Mountain Resort will have a rematch with Historic Hotel Bethlehem, but in the other matchup; it's is the two lower seeds battling it out. The #6 Grand Eastonian Suites Hotel will face #7 Glasbern, Est. 1797 to move on.
Eat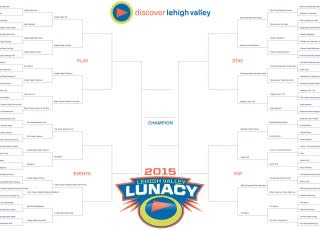 The First Rounds lone Cinderella in Two Rivers Brewing Co., has lost to The Bayou, which has become Eat's new Cinderella, and they will face Billy's Downtown Diner Allentown, in one matchup. While on the other side, it's a familiar sight to see Apollo Grill take on Brew Works, only this year it is Bethlehem Brew Works, they are looking to defeat.
It is now time to vote on the Sweet Sixteen and who makes it to the Elite Eight. The remaining round schedules are as follows:
Round of 16 from March 16 to 18
Round of Eight from March 19 to 22
Semi Finals from March 23 to 25
Finals from March 26 to 29