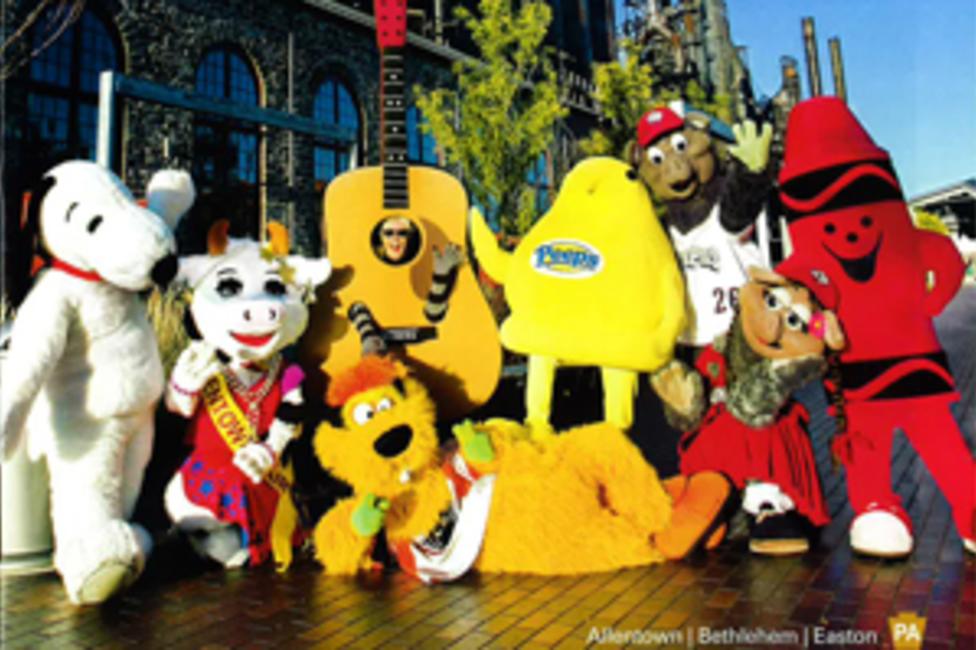 As we set to embark into a new year that is filled with promise, change and the unexpected, one thing that is certain is the anticipation of our 2014 Official Visitors Guide. This year's guide is filled with more than 60 pages of information detailing the great things Lehigh Valley has to offer. From Crayola Experience™ and Dorney Park & Wildwater Kingdom to Sands® Bethlehem and the all-new PPL Center, the soon-to-be home of the Lehigh Valley Phantoms, you can find hundreds of places to visit, eat and discover throughout Lehigh Valley.
The cover is adorned by local Lehigh Valley mascots, and you'll be amazed at just how many we have. Inside you will find a story on local celebrity chefs, and it is quite surprising how many have appeared on TV shows and now call Lehigh Valley home.
You will also find sections on pet-friendly places, self-guided tours, travel packages and, of course, coupons. Who doesn't like to save a buck or two? So, if you are looking for additional information on Allentown, Bethlehem and Easton, make certain you request your copy today.
More information on the 2014 Official Visitors Guide can be found on our website, DiscoverLehighValley.com, or call our office at 1-800-MEET-HERE. We hope you enjoy it as much as we do.