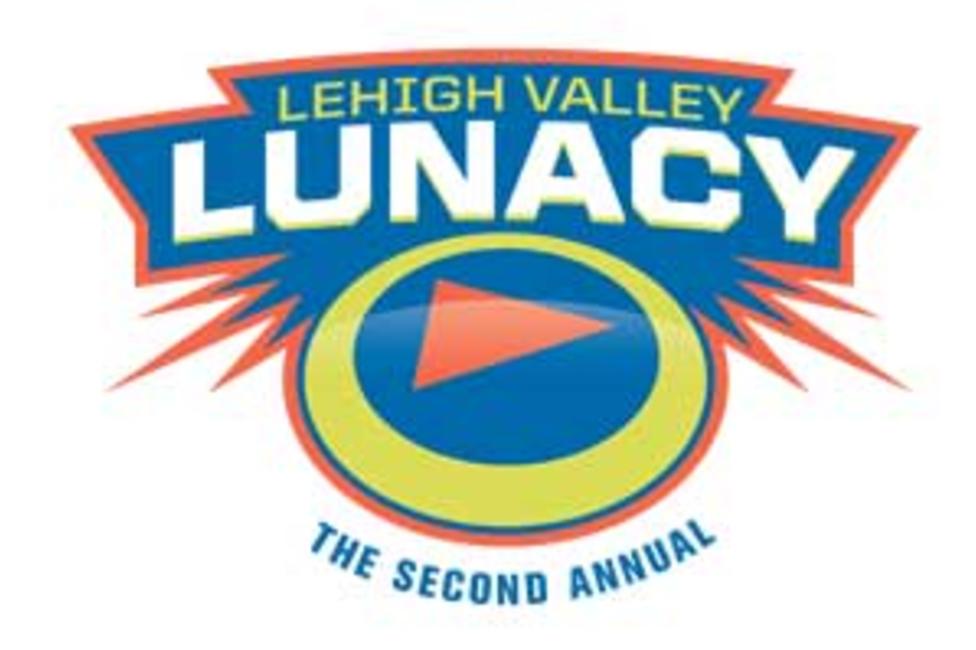 The Second Round of the 2014 Lehigh Valley Lunacy is complete. The competitions and matchups have all gone according to seed, except for part of the Eat Region.
In Eat, #12 Billy's Downtown Diner Allentown emerges as the lone double digit seed left in our tournament. Billy's will have it tough as they go against last year's Eat Region Champion #1 Allentown Brew Works in what should be called the "Battle for Hamilton St." as the two are less than a block apart.
[caption id="attachment_18679" align="alignleft" width="320"]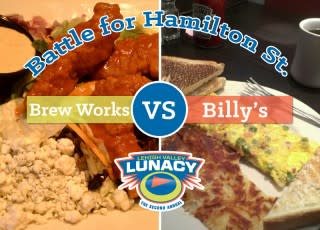 Brew Works vs. Billy's[/caption]
The other matchup in Eat is a rematch from last year in the same round, #2 Yocco's "The Hot Dog King" vs. #5 Apollo Grill. Last year, Yocco's won in a close one, but will history be repeated this year? Or will Apollo dethrone the Hot Dog King?
The Stay Region has completely repeated itself from last year's Sweet Sixteen. #1 Bear Creek Mountain Resort once again goes up against #4 Sayre Mansion Inn. And in the "Battle of Bethlehem Hotels: Part II," #3 Sands Bethlehem will compete against #2 Historic Hotel Bethlehem. Although the rankings are switched from last year the matchup is just as intriguing as ever.
[caption id="attachment_18677" align="alignright" width="320"]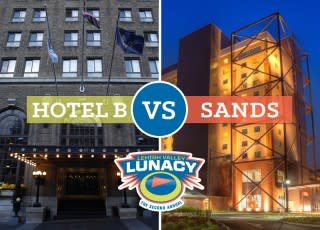 Historic Hotel Bethlehem vs. Sands Bethlehem[/caption]
The Event Region is down to 4 of the top 5 seeds, #1 Musikfest vs. #5 Celtic Classic Highland Games & Festival and #2 The Great Allentown Fair vs. newcomer #3 Lehigh Valley Beer Week.
The Play Region had some Second Round upsets, #6 Lehigh Valley Zoo beat #3 Dorney Park & Wildwater Kingdom, while #7 Lehigh Valley Wine Trail upset #2 The Crayola Experience, so now #6 Lehigh Valley Zoo and #7 Lehigh Valley Wine Trail will go head-to-head. The other Play matchup is last year's overall tournament champion #1 Lehigh Valley IronPigs against #5 State Theatre Center for the Arts.
There are some great matchups in this round, who will make it to the Elite Eight?
[gravityform id="10" name="Lehigh Valley Lunacy 2014 - Sweet Sixteen"]
[caption id="attachment_18683" align="aligncenter" width="605"]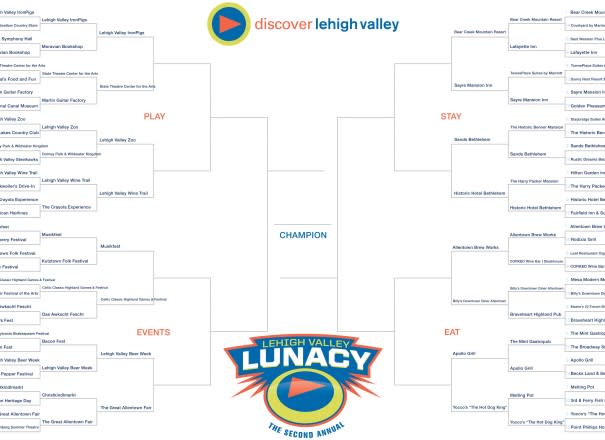 2014 Lehigh Valley Lunacy Sweet 16[/caption]