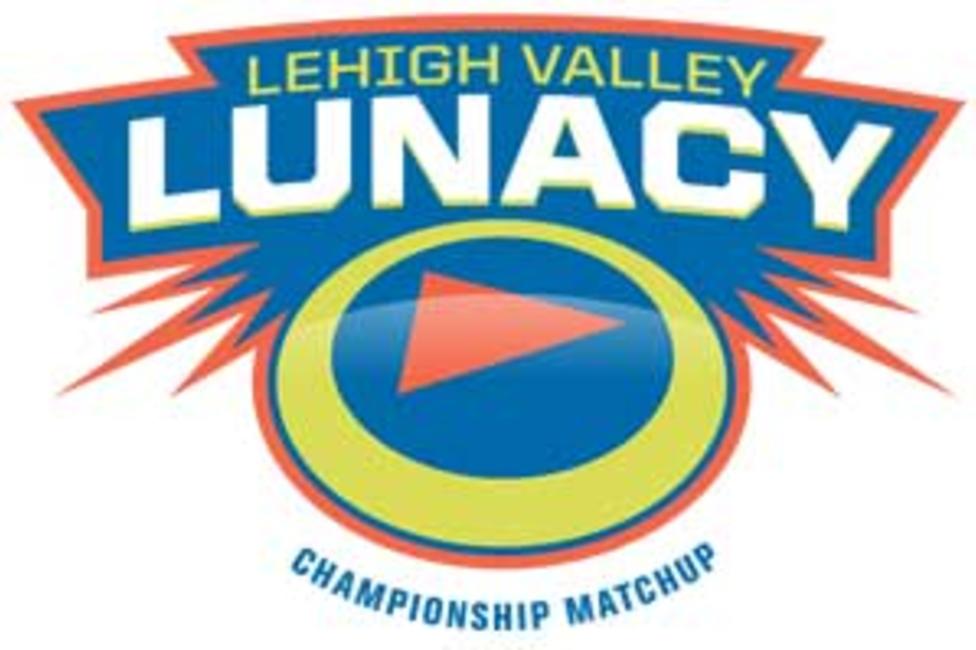 From 64 to 32, to the Sweet 16, to the Elite 8, the Final Four and now down to the Championship Matchup. This is the last round of 2014 Lehigh Valley Lunacy and it's for all the marbles. The last two remaining teams will battle it out for the Championship.
So who's it going to be? The #6 seeded Lehigh Valley Zoo, Champion of the Play Region, who just defeated #2 seeded The Great Allentown Fair or will it be #1 seeded Bear Creek Mountain Resort, Champion of the Stay Region for the second year in a row, who defeated #1 seeded Allentown Brew Works?
[caption id="attachment_18812" align="alignleft" width="320"]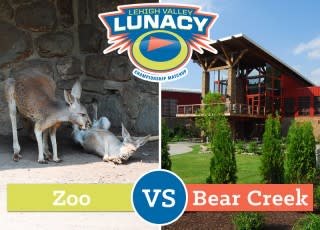 Lehigh Valley Zoo vs Bear Creek Mountain Resort[/caption]
This year's Lunacy has give us extremely close matchups, one first round matchup was separated by one vote, yes, ONE vote! Yes, sure we've had blowouts, too, but most matchups have been highly competitive.
So, what will the Championship be? A close one, a lopsided victory? Again, it's your votes that decide, so who are you voting for?
Are you going to Crown the Lehigh Valley Zoo a Champion? Or will is be Bear Creek Mountain Resort taking the throne?
Voting ends March 30th!
https://www.youtube.com/watch?v=JAhhxLBjBno
[gravityform id="13" name="2014 Lehigh Valley Lunacy Championship"]
[gallery ids="18809"]