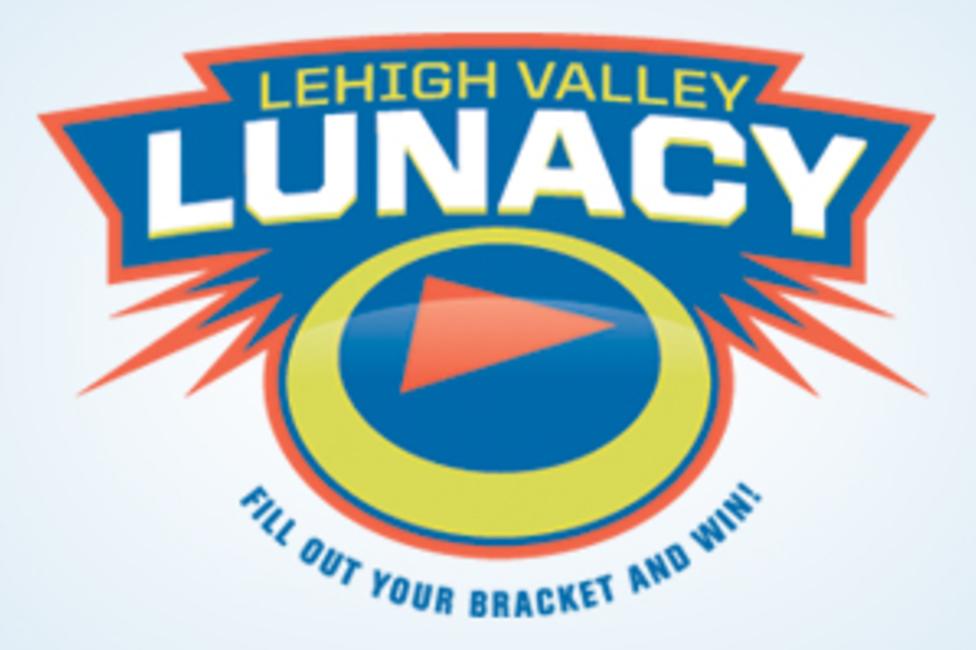 Lehigh Valley Lunacy continues. It's pretty simple. There remain 32 participants, broken into four regions, Play, Stay, Eat and Events.
It's March, time to start the Madness Lunacy! Let's see who's going to continue on!
Winners will be chosen by public vote. Vote as often as you'd like, remember the more you vote, the better your chances of winning.
First Round Recap:
Play
Lower Seeds did well, 11 Becky's Drive-In, 12 Da Vinci Science Center and 13 America On Wheels Museum all beat their higher seeded opponents.
High Seeds 01 Dorney Park, 02 Lehigh Valley IronPigs and 03 The Crayola Experience all managed to get through without much effort.
Stay
10 Landhaven's upset of 07 Hilton Garden Inn West was the only lower seed to win in this region.
01 Bear Creek Mountain Resort received the highest number of votes of all participants in the First Round.
Eat
Unlike the Play Region, high seeds did not bode well here. Both 01 Asia and 02 Valenca well felled.
14 Tapas on Main came very close, a mere 24 votes, to beating 03 Yocco's "The Hot Dog King" but as it stands Yocco's is the highest seeded in the Region left.
Events
Just like the Stay Region, there was only one upset 11 Oktoberfest bested 06 Kutztown Folk Festival.
04 Pennsylvania Shakespeare Festival got a scare, but survived, in the closest contest by just 17 votes over the 13 Southside Film Festival.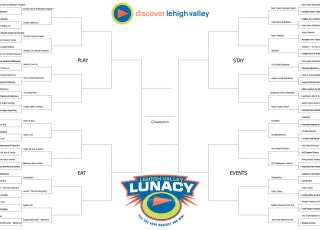 Voting Dates for each round and prize. (At the end of each round we'll give one voter a gift.)
Round 2: March 7 - 12 ($30 gift certificate to BounceU) Sweet 16: March 13 - 17 (Family four pack to Lost River Caverns) Elite 8: March 18 - 22 (Two passes for Pocono Whitewater) Final 4: March 23 - 27 (Four passes for Paintball at Skirmish USA) Championship: March 28 - April 1 (Overnight stay at the Holiday Inn Center City Allentown, including breakfast for two and parking.)
Please check back at noon on March 13th to see who made it to the Sweet Sixteen and vote on who will continue on.