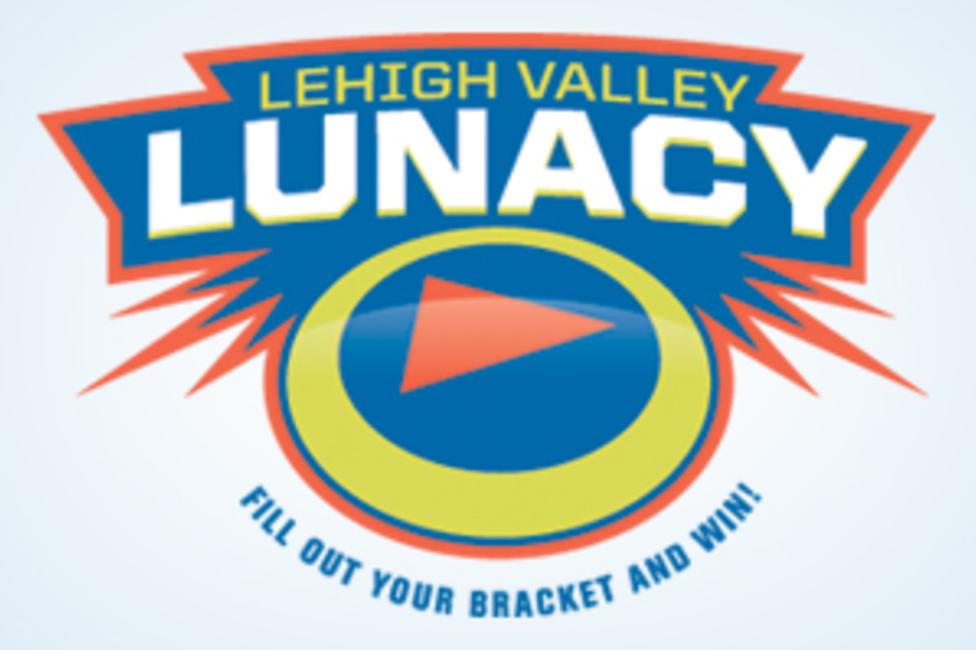 And there were four, the Final Four.
Lehigh Valley Lunacy, which began March 1st with 64 participants is now down to four teams playing in semi-final matchups to get to the Championship!
As we get down to the end of the tournament, voting for the rounds won't last as long, so spread the word!
Here's the Elite Eight:
Play:
Cinderella #9 Lehigh Valley Zoo's clock finally struck midnight as they lost to #2 Lehigh Valley IronPigs.
Eat:
There was a Hop Explosion and it spelled the end for #3 Yocco's as they fell to #4 Allentown Brew Works.
Play v. Eat for the chance to go to the Championship sets up with #2 Lehigh Valley IronPigs v. #4 Allentown Brew Works. Both teams have a lot in common, so it'll be sure to be an interesting matchup.
Stay:
#1 Bear Creek continued it's dominance through the bracket by eliminating dark horse #3 Historic Hotel Bethlehem in a close call.
Events:
Powerhouse #1 Musikfest has moved on past #2 The Great Allentown Fair in an epic battle that saw lots of lead changes and plenty of ties, but down the stretch the 'Fest had more in the tank than the Fair.
Stay v. Events is the match up we expected this round #1 Bear Creek v. #1 Musikfest. It's anyone's game now.
Remember winners will be chosen by public vote. Vote as often as you'd like, remember the more you vote, the better your chances of winning. This time around you must vote for each match-up.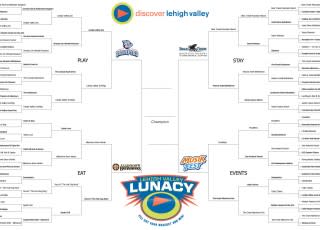 Voting Dates for each round and prize. (At the end of each round we'll give one voter a gift.)
Final 4: March 23 – 27 (Four passes for Paintball at Skirmish USA) Championship: March 28 – April 1 (Overnight stay at the Holiday Inn Center City Allentown, including breakfast for two and parking.)