Lehigh Valley Photography month shuttered to a close and Artsquest has released the winners in this year's Olympus InVision Photo Festival.
The event  is a fine art photography celebration hosted at 31 Lehigh Valley galleries and venues. Exhibitions, parties and demonstrations were held throughout the month of November artists celebrated their craft. Gallery locations were held throughout the Lehigh Valley including The Allentown Art Museum, Baum School of Art and Soft Machine Gallery.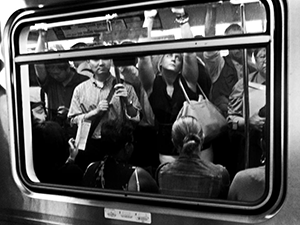 Artsquest recently released the winners and they are as follows:
1st Place- Stephan Schein- Kutztown University - PA
2nd Place- E'lana Lemon- Lehigh University - PA
3rd Place- Nina Pollock-Antos- Kutztown University - PA
Honorable Mention- Emilie Breaux Haaf- Kutztown University - PA

Honorable Mention- Colleen Fitzgerald- Parson's: The New School for Design – NY
All photos are courtesy of Artsquest.