Last night was the 11th Annual Freddy Awards at the historic State Theatre in Easton. It's one of the hottest tickets in town. I watched it, like most Lehigh Valley and now world-wide theatre fans, on television, although you could have streamed it online at WFMZ.com, too.
For those of you unfamiliar with the Freddy's, they are the Tony's of Lehigh Valley high school theatre. I, personally, both rue and lament the fact that I graduated high school, both not in Lehigh Valley and before the Freddy's existed! Did I mention that it's not just any plays that can get you a nomination? It has to be a musical! And every year we're reminded that you don't have to watch American Idol or the X-Factor for talent. Watch the Freddy's and your TV will ooze talent.
I would say that the night was full of special moments, but in truth the Freddy Awards ARE a special moment. It's one of the many Lehigh Valley treasures that we at Discover Lehigh Valley would like the world to discover.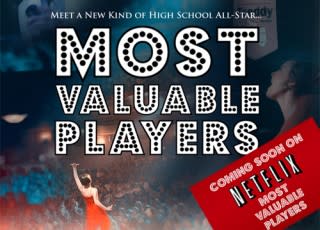 Many people know of the Freddy's from a documentary filmed at the 2008 Freddy Awards called "Most Valuable Players," which tonight we learned will soon be available on Netflix. That's just amazing, now more people will know of this Lehigh Valley treasure.
This year as they did last year the Freddy's were all over social media. #FreddyAwards was just as fun to follow as the program.
Backstage interviews at #FreddyAwards can teach the Golden Globes a thing or two. — Greg Weight (@gweight) May 23, 2013
Freedom cast tells audience members look for their "intensity, chemistry, hard work, and dedication." #freddyawards — Katie Fritchman (@FritchmanKatie) May 23, 2013
The #FreddyAwards were amazing. Congratulations to everyone — Johnathon Dietz (@johndietz97) May 23, 2013
The kids at the awards are amazing, they're all winners, but those who receive Freddy's are all thankful for the arts in their schools. They all enjoy the competition but the casts all meld into one during the extravagant opening and closing numbers. Like I said, this IS a Lehigh Valley treasure that we're happy to share with the world.
Did you watch the show, did you like it? Love it? They have DVDs of the 2011 and 2012 Freddy Awards, so stay tuned to freddyawards.org/shop to own a copy of the 2013 Freddy Awards. Did you miss it? The replay will be Saturday night at 10:30 p.m. on WFMZ.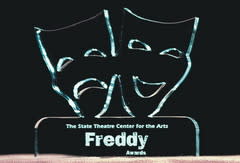 This year, like almost every other year there were thunderstorms in the area. This normally wouldn't be anything of note, except one year the broadcast truck was struck by lightning, this year it wasn't, all the thunder and lightning was on the stage, where it should be.
Congratulations to all involved in the 11th Annual Freddy Awards last night, speaking for everyone who watched it on TV or streamed it online, we can't wait to see it all over again next year!
And now, the closing number: