Mayfair Festival of the Arts enters its 27th year in a new location, a section of the Allentown Faigrounds, and here are a few things you should know about the new location to make the most of your visit during its May 24-27 run.
1. All of Mayfair's beloved art, events, music and kid's activities will be back! They will just be in a new spot. And we think change is good.
2. The weather forecast for this weekend includes partly sunny skies with temperatures in the mid 60s to low 70s: namely, perfect festival weather. Weather has sometimes put a damper on the festival in year's past, but with a new Indoor Artist Market and Stage, weather won't be a factor.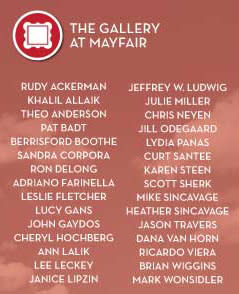 3. One of the main draws of Mayfair was its "walkability," or how easy it was to get one from end of the festival to the other while seeing everything. The new setup, centered around Ag-Hall, will maintain that feature of the festival. Getting from the KidsSpace section near Chew Street to the Outdoor Stage off of Liberty Street is easy peasy.
4. KidsSpace may be one of the most family fun events this summer.
5. Parking will be right by the festival on the Fairgrounds infield. And it's free!
6. Mayfair's performance lineup is as full as ever, with acts that will appeal to all age groups. One of our favorites, the WhiskeyHickon Boys, will play this year!
7. Get your first taste of some of the best local food with a variety of vendors. Penn State Creamery will be on hand to give you delicious scoops of ice cream.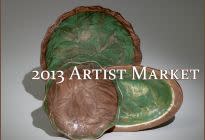 8. New Hours! Mayfair, like many national arts festivals, is opening at 10 a.m. this year and closing at 10 p.m. This is great for those who may want to beat some of the late spring heat.
9. Get your portrait painted! Barnaby Ruhe will be painting portraits and a mural during the entire Festival. Find him at the entry to Mayfair's Collector's Café Stage and Artist Market (Ag Hall).
10. Last, but certainly not least, the art. New this year is The Pig Pen Experimental Art Project, which is first on our list of things to see when the doors open. The 2013 Mayfair Artists Market is a chance to get your hands on some of the finest art from around the world. Also new this year is The Gallery at Mayfair where top local artists from Lehigh Valley are coming together to exhibit and sell their work at The Gallery at Mayfair. Mediums represented: metal, mixed media, photography, oils, acrylic, collage, encaustic, graphite, watercolor, sculpture, sound sculpture, goache, and more
So, in a nutshell, there you have it. Be sure to visit Mayfair's Facebook page for updates and more information. We'll see you there.