PHOTO & VIDEO REQUESTS
Discover Lehigh Valley offers a library featuring a wide variety of videos and photos that showcase the region. These high-quality photos feature a variety of locations and sites within Allentown, Bethlehem, Easton, and everywhere in between.
Feel free to access our image library by completing the form here. Our full video library can be found on our YouTube channel.
Can't find what you're looking for? No problem. Just let us know and we are happy to help out.
Crayola Experience Meltdown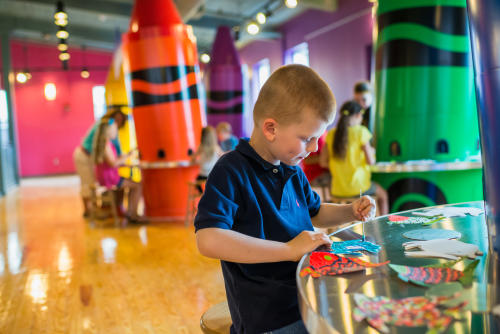 Crayola Experience Meltdown
Immerse yourself in color and creativity at Crayola Experience™ in Easton, Pennsylvania. This one-of-a-kind attraction is where color, chemistry and technology magically combine to create a colorful adventure for your imagination.