FAM tour hosted by Discover Lehigh Valley to showcase area attractions
[caption id="attachment_44136" align="alignright" width="300"]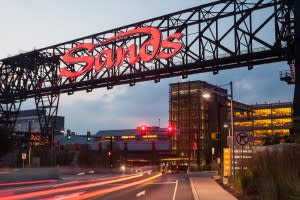 Philadelphia area meeting and event planners will tour Lehigh Valley.[/caption]
More than 20 Philadelphia area meeting and event planners will be in Lehigh Valley April 17 through 19 as part of a familiarization, or FAM, tour aimed at showcasing what the area can offer for their respective clients.
Discover Lehigh Valley, the official Destination Marketing Organization for Lehigh and Northampton counties in eastern Pennsylvania, along with Mid-Atlantic Events Magazine, hosts the tour through various Lehigh Valley  locations.
Meeting and event planners from organizations such as Maritz Travel, HelmsBriscoe, Firmenich, and Comcast Corporation, among others, will be attending the FAM tour.
"Our FAM tour will allow us to show Philadelphia area meeting and event planners why they should take a look at Lehigh Valley," said Discover Lehigh Valley President, Michael Stershic who, along with Executive Vice-President Kim Lilly, will lead the tour. "We have the facilities, attractions, and restaurants to rival other areas our size. There is no reason why Lehigh Valley shouldn't be included in regional meeting and event planning routines."
The FAM tour begins on Friday, April 17 at Sands® Bethlehem where visitors will check in and participate in an ice breaking activity by Northstar Adventures of Bethlehem. The tour will then depart to Silver Creek Country Club in Hellertown for a "Lehigh Valley Night Showcase," which will expose nearly 20 local attractions, hotels, and suppliers to the planners.
The tour continues on Saturday, April 18 at Bear Creek Mountain Resort in Macungie; includes a Clover Hill Vineyards & Winery tasting; lunch and tour at Renaissance® Allentown Hotel and PPL Center; and America On Wheels, followed by a taste of the Sands® Bethlehem.
On Sunday, visitors will visit the Kemerer Museum of Decorative Arts in Bethlehem.
About Discover Lehigh Valley
Discover Lehigh Valley is the designated destination marketing organization (DMO) of Lehigh and Northampton counties. Its mission is to promote and develop Lehigh Valley as a leisure and business travel destination. Created in 1984, Discover Lehigh Valley assists in promoting regional tourism, an industry that generates $1.906 billion in annual revenue and accounts for more than 22,000 jobs in Lehigh Valley. For more information on Discover Lehigh Valley and its activities or to request a Lehigh Valley Official Visitors Guide, call (800) MEET-HERE, or visit the official tourism website of Lehigh Valley at DiscoverLehighValley.com.
##
Media Contact:
George Wacker
610-882-9200
george@DiscoverLehighValley.com