Stay & Investigate overnight travel packages give visitors heart-pounding, ghost-hunting adventures in centuries-old locations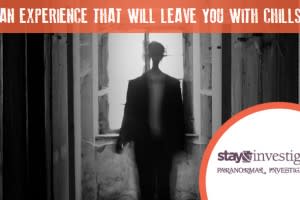 LEHIGH VALLEY, Pa. (September 23, 2013) – Lehigh Valley is home to historical events and American icons, including some that haven't gotten the memo their time on Earth has passed. Discover Lehigh Valley has partnered with several local destinations with rumored paranormal activity, as well as local scarily themed events during its "Stay & Investigate" overnight travel promotion aimed at offering both paranormal enthusiasts and skeptics an authentic Halloween thrill.
"Lehigh Valley's rich history dates back hundreds of years, to even before America was a nation," said Michael Stershic, President of Discover Lehigh Valley. "Many locations are hundreds of years old with hundreds of stories to go along with them. They are just waiting to be explored."
Discover Lehigh Valley has compiled paranormal events, locations, maps and even evidence to make your spooky trip that much spookier. True-life horror stories and paranormal activity can be found at Buckeye Tavern (Macungie), the Museum of Indian Culture (Allentown), Wydnor Hall Inn (Bethlehem), 1758 Sun Inn (Bethlehem) and more. A complete list of Stay & Investigate travel packages and ghost stories can be found at LehighValleyHaunt.com.
At Buckeye Tavern, people have reported strange noises reverberating through the walls and the smell of frying bacon from the basement. The source of these occurrences has been linked to either a small girl who passed away there or an older gentleman who can be sensed throughout the premises.
The Museum of Indian Culture is another spot that isn't a stranger to spooky occurrences. Loud footsteps can be heard walking down the halls and stomping in the lounge doorway. Visitors have seen doors swinging back and forth and have also felt that they were being constantly watched.
Haunted by the apparition of a girl thought to have drowned in nearby Black Creek River, Wyndor Hall Inn has had reports of a ghost passing through its walls. A ghost has also been seen smoking a pipe in front of the fireplace.
The 1758 Sun Inn, notable for housing forefathers such as George Washington and John Adams, is filled with unexplainable apparitions. Orbs have been seen floating through the air and spirits have been spotted peering through windows.
The area's main events include The Historic Haunts Ghost Tour in downtown Bethlehem. Organized by and leaving from The Moravian Book Shop, the tour invites guests to take a candlelit journey into the past and the paranormal. An experienced costumed tour guide will escort you through the darkened streets of Bethlehem's Downtown Historic District with stops and stories at locations reputedly haunted. Tours begin weekends in October. Walk-ins are welcome, but reservations are recommended.
With so much to see and experience, we recommend staying overnight in one of Lehigh Valley's many hotels or bed and breakfasts. For more information on Stay & Investigate overnight travel packages, visit LehighValleyHaunt.com.
About Discover Lehigh Valley
Discover Lehigh Valley is the designated destination marketing organization (DMO) of Lehigh and Northampton counties. Its mission is to promote and develop Lehigh Valley as a leisure and business travel destination. Created in 1984, Discover Lehigh Valley assists in promoting regional tourism, an industry that generates $1.76 billion in annual revenue and accounts for more than 22,000 jobs in Lehigh Valley. For more information on Discover Lehigh Valley and its activities or to request a Lehigh Valley Official Visitors Guide, call (800) MEET-HERE, or visit the official tourism website of Lehigh Valley at DiscoverLehighValley.com.
###