Snap a pic with free specially designed frames for a chance to win prizes!
[caption id="attachment_36968" align="alignright" width="332"]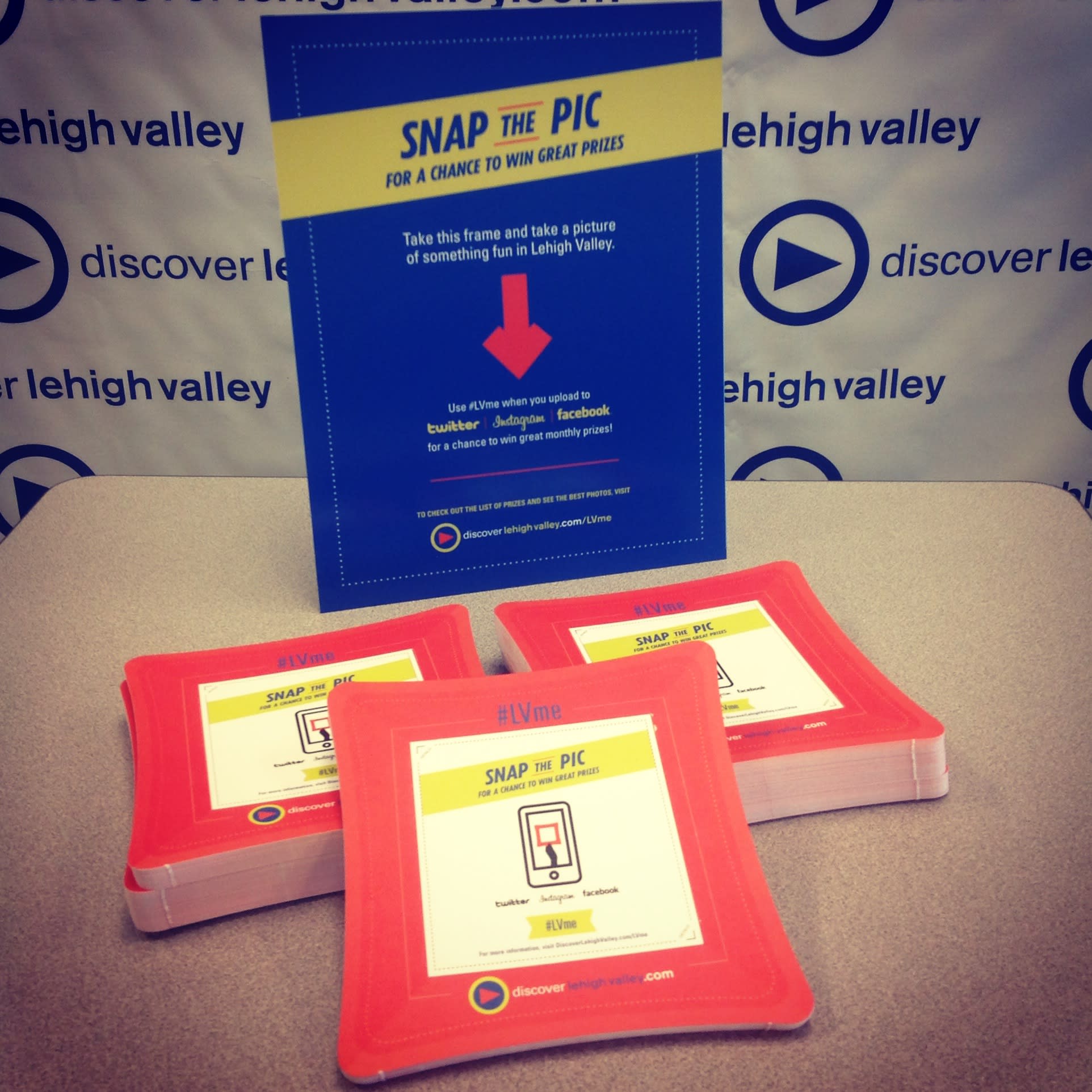 Look for these colorful displays to get your #LVme frame[/caption]
LEHIGH VALLEY, Pa. (April 1, 2014) – Discover Lehigh Valley, the official Destination Marketing Organization for Lehigh and Northampton counties in eastern Pennsylvania, is hosting a new kind of social media sweepstakes that combines user-generated photos, prizes, and local discovery titled #LVme.
The sweepstakes is built around specialized colorful picture frames made of heavyweight paper, which can be found at more than 30 locations throughout Lehigh Valley.
Participants are encouraged to take pictures of Lehigh Valley attractions, events, and activities through the frames and upload them to Instagram, Facebook, or Twitter using the hashtag #LVme. Each month through December 2014, a random photo will be selected to win prizes from Lehigh Valley restaurants, hotels, bed & breakfasts, concert venues, sporting events, and more.
[caption id="attachment_36969" align="alignright" width="335"]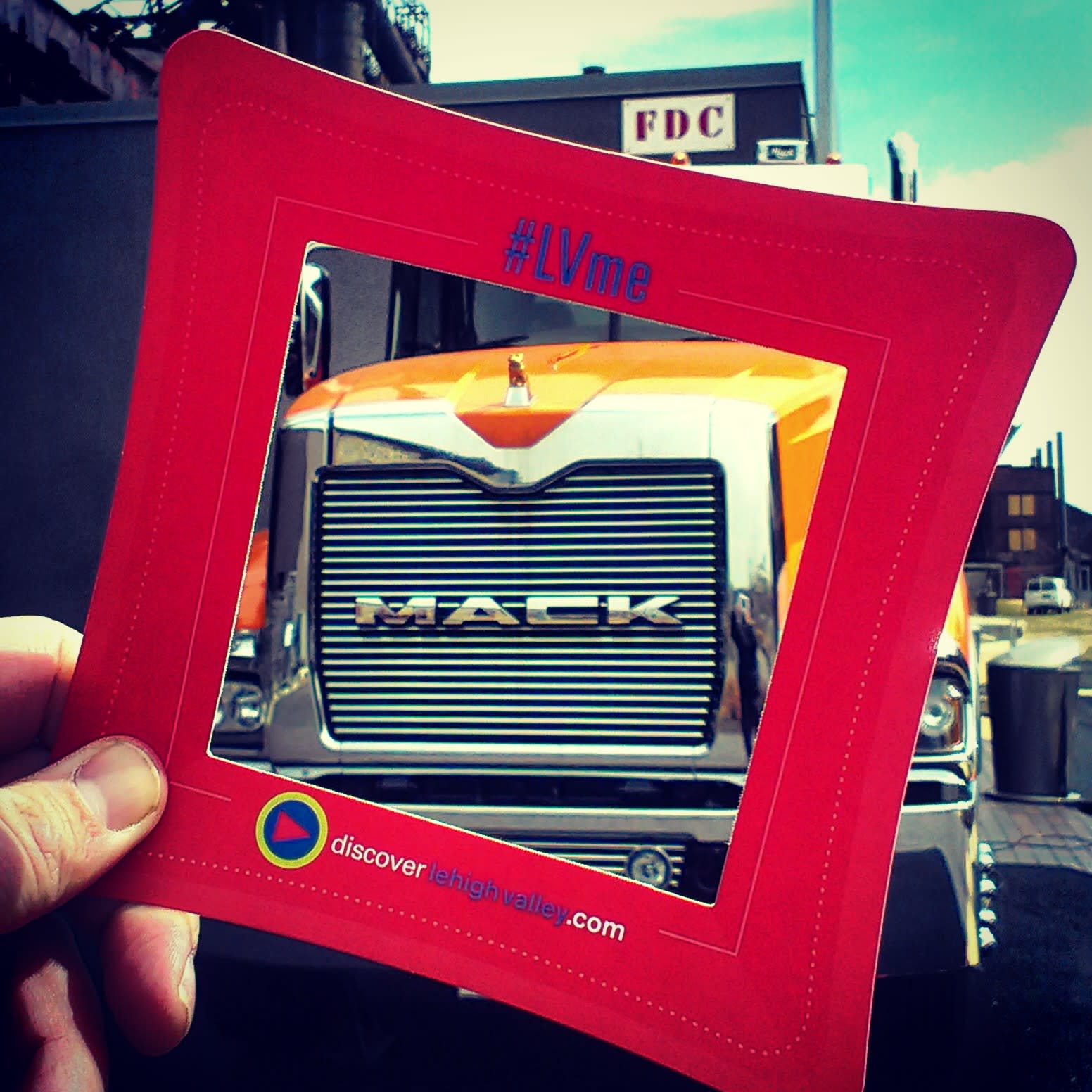 An example #LVme photo[/caption]
"By sharing photos of Lehigh Valley attractions, events, and fun, through a recognizable frame and hashtag on social media, everyone can share in all the area has to offer," said Michael Stershic, Discover Lehigh Valley President. "It's a great way for residents and those visiting the area to discover more about what makes Lehigh Valley a wonderful place."
A full list of prizes and locations can be found at DiscoverLehighValley.com/LVme. A live #LVme Instagram feed is also on the site, which allows for inspiration to see what others are taking pictures of throughout Lehigh Valley.
And don't forget to follow the #LVme tag on Instagram, Twitter, and Facebook to view all the photos and gain inspiration.
About Discover Lehigh Valley
Discover Lehigh Valley is the designated destination marketing organization (DMO) of Lehigh and Northampton counties. Its mission is to promote and develop Lehigh Valley as a leisure and business travel destination. Created in 1984, Discover Lehigh Valley assists in promoting regional tourism, an industry that generates $1.857 billion in annual revenue and accounts for more than 22,000 jobs in Lehigh Valley. For more information on Discover Lehigh Valley and its activities or to request a Lehigh Valley Official Visitors Guide, call (800) MEET-HERE, or visit the official tourism website of Lehigh Valley at DiscoverLehighValley.com.
 ###
Media Contact:
George Wacker
610-882-9200
george@DiscoverLehighValley.com