Burger to attend DMAI Annual Convention in Minneapolis, MN.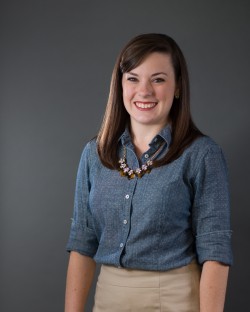 Destination Marketing Association International (DMAI) has selected Kaitie Burger, Social Media & Communications Manager, of Discover Lehigh Valley® for its renowned "30 Under 30" program. The program focuses on identifying and developing the talent of destination marketing professionals, 30 years of age and under, through increased access and exposure to industry networking and thought leadership.
"Our nominating committee reviewed every submission, and ultimately delivered an impressive roster for 2016," said Bob Lander, Chair of DMAI. "I look forward to recognizing these 30 future leaders who have already demonstrated exceptional potential."
At Discover Lehigh Valley, Burger is responsible for managing social media efforts including content creation, audience development, and interaction on a variety of platforms reaching an audience of more than 135,000. She also manages content planning and creation for a number of blogs, as well as media relations efforts for the organization.
Burger has been with Discover Lehigh Valley since 2012 and previously served as the organization's Sales and Marketing Representative. She received a Bachelor of Arts in Media & Communications from Muhlenberg College.
The 2016 honorees originate from a variety of destinations and backgrounds, from National Tourism Bureaus such as Brand USA and the Bermuda Tourism Authority to local Convention and Visitors Bureaus in Victoria, Texas and Macon, Georgia.
"Investing in the future generation of destination experts is paramount," said Welsh. "I am confident that the program we have developed for this year's Annual Convention will inspire and further educate this incredibly talented team of future destination marketing leaders."
Now in its sixth year, '30 Under 30' is supported by founding program partner SearchWide, and sponsored by IMEX and USAE. The honorees will convene for the first time at DMAI's Annual Convention August 1 - 3 in Minneapolis, MN. Recipients will be recognized Monday, August 1 immediately following the Opening Keynote featuring Abigail Posner.
# # #