Board of directors begins its search for qualified candidates.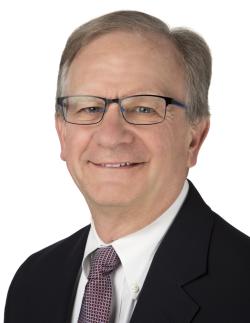 LEHIGH VALLEY, Pa., March 13, 2018 – Discover Lehigh Valley®, the destination marketing organization dedicated to promoting tourism in Pennsylvania's Lehigh and Northampton counties, today announced that President Michael Stershic will retire at the end of 2018. Stershic made the announcement at the group's board of directors meeting this afternoon to officially begin the search process and allow ample time for a seamless transition over the next nine months.
"I've been fortunate to live and work in Lehigh Valley for more than 35 years, and it's been a true honor to serve in this role for 14 of those years," said Stershic. "I have also been fortunate to work alongside incredible colleagues who strive to fulfill our mission every day, helping to promote our wonderful downtowns, attractions, festivals, venues, restaurants and sporting events that drive tourism and investment in our region. I am confident in the board of directors and the team we have in place to ensure this important work not only continues, but also thrives."   
Travel and tourism is indeed a major economic producer with more than $2 billion spent annually in the region and nearly $400 million provided in tax revenue for federal, state and local governments, making Lehigh Valley one of the fastest-growing regions in Pennsylvania. Discover Lehigh Valley works to promote and develop Lehigh Valley as a leisure and business travel destination and to secure tourism dollars for local businesses, properties, attractions and more.
"Mike has been a champion and incredible advocate for the entire Lehigh Valley during an exceptional time of growth as it relates to new tourism attractions and hotels," said Kassie Hilgert, president and chief executive officer of ArtsQuest and chairwoman of Discover Lehigh Valley's board of directors. "His leadership has helped to drive tremendous growth and visibility for the region and Discover Lehigh Valley, and we are grateful to him for his passion, dedication and support. We wish him the best and congratulate him on his well-deserved retirement."
The search for Stershic's replacement is already underway. In anticipation of this career milestone, the Executive Committee of Discover Lehigh Valley's board of directors appointed a search committee to be led by Hilgert and Lehigh Valley IronPigs President and General Manager Kurt Landes.
The board expects to name a new president in early fall to allow for some overlap with Stershic's term and ensure a smooth succession. Applicants interested in the position can visit MyHRPartnerInc.com for more information.