Eppler to manage strategic financial planning and budgeting. 
LEHIGH VALLEY, Pa. (April 7, 2016)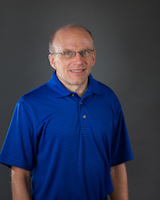 – Discover Lehigh Valley (DiscoverLehighValley.com), the area's designated destination marketing organization, has named Ed Eppler as Vice President of Finance & Operations. Eppler's responsibilities for Discover Lehigh Valley include strategic financial planning, budgeting, forecasting, and human resources oversight.
"In his four years here, Ed has become an essential and well respected member of the team," says Mike Stershic, President of Discover Lehigh Valley. "We are happy to have his skills and breadth of experience to help enhance our management team."
In addition to his financial duties, Eppler will be responsible for all physical plant, inventory, and all other operations that support the mission of Discover Lehigh Valley.
Eppler has been with Discover Lehigh Valley as Director of Finance since April 2012. Previously, he worked at Concannon Miller, CPAs, and Fling Vacations. Eppler created and owned his own accounting and tax firm, Eppler & Company, for 17 years.
Eppler received his Bachelor of Science degree in Accounting from Wilkes University in Wilkes-Barre, Pa.