Lehigh Valley native brings hard work ethic to position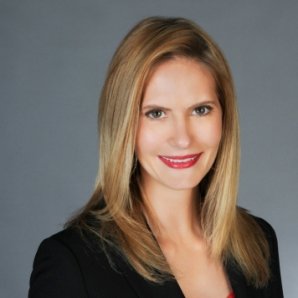 ​
Jennifer Mann
LEHIGH VALLEY, Pa. (May 20, 2014) – Discover Lehigh Valley, the area's designated tourist promotion agency, has hired Jennifer Mann as their Tourism Sales Representative.
Jennifer brings with her more than 10 years of sales experience, holding several sales positions in Lehigh Valley including Adams Outdoor Advertising and Lehigh Valley Style. Jennifer also owned and operated Shuze, a women's boutique in Bethlehem, through December 2013.
A 2004 graduate of Rider University, Jennifer also attended William Allen High School in Allentown, Pennsylvania. Jennifer brings a wealth of Lehigh Valley knowledge to Discover Lehigh Valley. Her energy and passion for client service is sure to make her a standout in a crowd.
"We are very pleased to have Jennifer Mann join us at Discover Lehigh Valley," Discover Lehigh Valley President Michael Stershic said. "We look forward to having her work with our partners and have confidence in her work ethic and enthusiasm."
In her spare time, you can usually find Jennifer running, having completed numerous half marathons, or helping others stay fit through her work as a certified personal trainer.
About Discover Lehigh Valley
Discover Lehigh Valley is the designated destination marketing organization (DMO) of Lehigh and Northampton counties. Its mission is to promote and develop Lehigh Valley as a leisure and business travel destination. Created in 1984, Discover Lehigh Valley assists in promoting regional tourism, an industry that generates $1.857 billion in annual revenue and accounts for more than 22,000 jobs in Lehigh Valley. For more information on Discover Lehigh Valley and its activities or to request a Lehigh Valley Official Visitors Guide, call (800) MEET-HERE, or visit the official tourism website of Lehigh Valley at DiscoverLehighValley.com.
###
Media Contact:
George Wacker, Communications Manager
610-882-9200
george@DiscoverLehighValley.com