Quinby to manage the group tour market.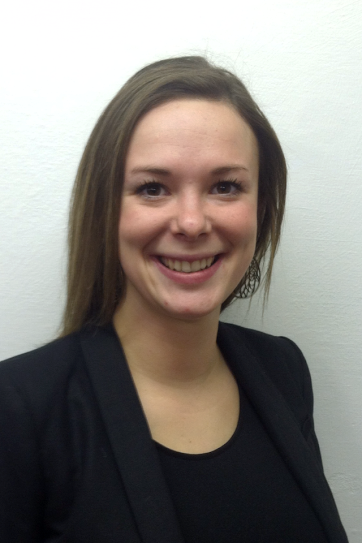 LEHIGH VALLEY, Pa. (December 2, 2015) – Discover Lehigh Valley (DiscoverLehighValley.com), the area's designated destination marketing organization, has hired Jamie Quinby as Sales & Marketing Representative. Quinby's responsibilities will include managing and promoting the group tour market, as well as serving as a liaison for local tourism partners.
"We are very pleased to have Jamie join our team of professionals," says Kim Lilly, Executive Vice President of Discover Lehigh Valley. "She brings a wealth of knowledge that is relevant to our mission. We look forward to advancing our sales efforts and building stronger bonds with our partners and the community at large."
In addition to offering in support of Discover Lehigh Valley's sales and marketing plan, Quinby will represent Lehigh Valley at industry trade shows. Her primary goal is to increase the exposure of Discover Lehigh Valley partners to the group tour market and encourage tour operators to take advantage of the many resources Lehigh Valley has to offer them.
Previously, Quinby served as the Director of Sales & Marketing for the Hilton Garden Inn Allentown / Bethlehem Airport, as well as the Group Sales Manager for the Holiday Inn in Clinton, Nj.
Quinby received her Bachelor of Arts in Hospitality Management from Husson University in Bangor, Me. She resides in Easton, Pa.
About Discover Lehigh Valley
Discover Lehigh Valley is the designated destination marketing organization (DMO) of Lehigh and Northampton counties. Its mission is to promote and develop Lehigh Valley as a leisure and business travel destination. Created in 1984, Discover Lehigh Valley assists in promoting regional tourism, an industry that generates $1.906 billion in annual revenue and accounts for more than 22,000 jobs in Lehigh Valley. For more information on Discover Lehigh Valley and its activities or to request a Lehigh Valley Official Visitors Guide, call (800) MEET-HERE, or visit the official tourism website of Lehigh Valley at DiscoverLehighValley.com.
###