Alicia Quinn named vice president of marketing and strategic alliances and Bree Nidds hired as vice president of sales.
LEHIGH VALLEY, Pa., March 13, 2018 – Discover Lehigh Valley®, the destination marketing organization dedicated to promoting tourism in Pennsylvania's Lehigh and Northampton counties, today announced the promotion of Alicia Quinn to vice president of marketing and strategic alliances and welcomes Bree Nidds as vice president of sales. Together, they'll be responsible for elevating the group's promotional programs, strengthening partner relationships and increasing sales with the overarching goal of driving more visitors to Lehigh Valley.
Quinn joined Discover Lehigh Valley in 2016 as strategic brand manager and successfully directed the organization's rebranding effort. Utilizing a mix of analytical data, engaging creative, strategic planning and public relations tactics, Quinn led Discover Lehigh Valley in developing new marketing campaigns. This work manifested in the launch of a new website and the Lift Your Spirits digital and media campaigns that effectively drove awareness and promotional efforts in regional markets such as New York, Washington, D.C. and Philadelphia.
Prior to her work with Discover Lehigh Valley, Quinn served as project director​ at Visit Philadelphia, marketing director​ for ​Kalahari Resorts and Conventions, and director of public relations and communications​ for Pocono Mountains Visitors Bureau.
"Alicia's passion for telling our region's rich stories through strategic marketing communications coupled with her tourism industry experience is impressive. In fact, her leadership and dedication to driving tourism to our region was a crucial factor in her promotion to this important, expanded role," said Discover Lehigh Valley President and CEO Alex Michaels. "I have the utmost confidence in Alicia's ability to drive greater awareness of the Lehigh Valley brand and to work with our partners to promote the region as a must-see destination."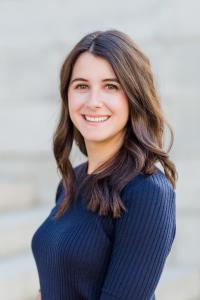 Nidds joins Discover Lehigh Valley from Visit Virginia's Blue Ridge where she was the director of sports development and helped to launch VBR Sports in 2018 to capture more sports-driven tourism to the area. Prior to that she served as sales manager at Wilmington and Beaches Convention and Visitors Bureau in North Carolina.
 
"As Vice President of Sales, Bree's enthusiasm and knowledge of convention sales and sports marketing will be an invaluable asset to our region," said Michaels. "Bree will serve as a leader and mentor to our talented sales team while marketing Lehigh Valley as a top meetings and events destination."
Nidds is a graduate of the University of Hawaii at Manoa, where she earned a degree in Communication Studies. She is pursuing a Master of Parks, Recreation, Tourism and Sports Management from North Carolina State University.

About Discover Lehigh Valley
Established in 1984, Discover Lehigh Valley® makes Lehigh and Northampton counties a premier destination through marketing and image building that increases the number of visitors, the number of nights they stay and the number of things they do in the region.
Discover Lehigh Valley's official visitor website and blog, DiscoverLehighValley.com, keeps locals and visitors abreast of all things happening in the region. Visitors can explore things to do, upcoming events, themed itineraries and hotel packages. Compelling photography and videos, brochures and detailed visitor information make the sites effective trip-planning tools. Along with Discover Lehigh Valley's social media channels, the online platforms communicate directly with consumers. Follow @LehighValleyPa on Facebook, Instagram, and Twitter. Travelers can also call and stop into one of the many visitor centers for additional information. 
About Lehigh Valley, Pa.
Set amid gentle hills and charming country sides, Lehigh Valley, Pa. is home to Allentown, Bethlehem and Easton, as well as dozens of small towns and picturesque boroughs. 
The region is steeped in pre-Colonial, Early American and industrial history. Lehigh Valley has an impressive range of tourist attractions including nationally-recognized events like Musikfest, wineries and breweries, the Lehigh Valley Zoo, outdoor activities, world-class sporting events, 10 colleges and universities, and is home to America's favorite brands such as Crayola®, Peeps®, Mike & Ike®, Martin Guitars and Mack Trucks. The region offers a diverse array of memorable things to do and plenty of dining options to fit every budget and taste. 
And, it's easy to get to and around. Lehigh Valley is located approximately 60 minutes north of Philadelphia and 90 minutes west of New York City by car.